2022 Techfest Winter Technology Conference
Sponsored by The North Carolina Association of CPA's
Countdown to the Conference!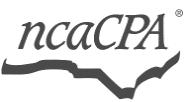 During 2022, K2 Enterprises will once again deliver its industry-leading Technology Conference to accounting and financial professionals in North Carolina.  On December 12 & 13, 2022, we will present the 2022 Techfest Winter Technology Conference, sponsored by the North Carolina Association of CPAs, to accounting and financial professionals in North Carolina desiring to learn about new technologies for a new era and how these technologies impact accounting and financial professionals. Below is a detailed agenda of the event, including descriptions for each topic.  Additionally, for more information, including registration details, please click either of the registration links.
Join us for this year's TechFest Winter Technology Conference and enhance your technology skills, improve the security of your data, and address technology issues arising in a post-pandemic environment. With all the changes occurring in the past two years, this may be the most important continuing professional education session in which you ever participate.
Opening Session (100 Minutes)
The speed of technology change has been accelerating. But unfortunately, we can't keep up, and we don't know what to do about it. This visionary session provides insights, choices, and recommendations to help you decide how rapidly to move, which technologies will affect your business, and how to separate sales pitches from innovative ideas.
This session will explore emerging and evolving technologies important to accounting professionals. We will cover the benefits and risks of adopting new technologies in areas ranging from software applications to hardware devices. You'll also learn how to develop a balanced technology strategy that includes current, emerging, and future technology choices for your firm or business.
Major Subjects Covered
Hardware trends
Software innovations
Communication and collaboration tools
Key products to consider for implementation
Learning Objectives
Upon completing this session, you should be able to:
Select hardware and software that can enhance productivity and security
Evaluate current communications choices to improve efficiency
Differentiate between key products & able competitors to pick the best tools for the job
Create strategic and tactical benefit lists that benefit you and your business
Closing Session (100 Minutes)
A burning question on the minds of many is, "What features should I use in Windows 11?" Presented with end-users in mind, in this session, you will get the answer you need to that question and others, all delivered in the context of improving productivity and security.
Among other topics, you will learn about improvements in virtual desktops, changes to the user interface, customization options, and more. If you're using Windows 11 now or plan to upgrade soon, this is a must-see session to help you make the most of your upgrade.
Major Topics Covered
Productivity improvements in Windows 11
How to work with virtual desktops
Customizing the user environment
Improved security tools available in Windows 11
Learning Objectives
Upon completing this session, you should be able to:
Identify the process for managing open windows in Windows 11 using Snap Assist
List an example of a security improvement in Windows 11
Identify the process of re-positioning the taskbar
Define "widgets" in Windows 11 and identify how to add them
Opening Session (100 Minutes)
Security remains one of the top issues on the minds of most business professionals today – and for a good reason! Unfortunately, given the ever-increasing volume of sensitive data our organizations store and manage, we have become prime targets for cybersecurity attacks. Fortunately, we can take steps to reduce our risks significantly. This session will teach you which measures will benefit you and your organization the most.
In a roundtable format, you will learn about security risks and solutions from the breadth and depth of experience of the K2 Enterprises team. A vital aspect of this session is the opportunity to ask questions of your presenters.    
Major Topics Covered
Today's major cybersecurity threats
Examples of data breach issues that should be concerning
Practical solutions that you should consider implementing to reduce risk
Learning Objectives
Upon completing this session, you should be able to:
Identify leading cybersecurity risks that businesses face today
List examples of critical solutions you should consider implementing
Differentiate between risk and solution profiles, depending on the size of a business
Breakout Session (100 Minutes)
Combatting today's cybercriminals takes all of us working together. The Internal Revenue Service works with state tax agencies and the tax industry to fight these 21st-century identity thieves. Unfortunately, data thefts at tax professionals' offices are on the rise. Online providers also must follow the six security and privacy standards in Publication 1345, Handbook for Authorized IRS e-file Providers of Individual Income Tax Returns. In addition, you fall under the PTIN and 4557 considerations if you prepare tax returns. Learn how to fulfill your obligations by participating in this session.
Major Subjects Covered
Understand the need for protecting client data
Learn about the required security and privacy standards
Leave with a sample plan to consider your tax practice
Learning Objectives
Upon completing this session, you should be able to:
List examples of basic security steps and how to take them
Identify the signs of data theft and how to report data theft
List examples of how to respond and recover from a data loss
Identify examples of specific compliance issues found in the FTC Safeguards Rule
Automation is a great way to save time and improve accuracy and effectiveness. It also allows you to get more value from your workday. This session will teach you how to automate the tasks that are mundane or take up too much energy, so you complete them automatically instead. One of the best things a person can do is invest time into automating their workday to help them achieve more work, reduce daily stress, and provide better mental clarity.
This session focuses on various tools and services you can use to help promote personal automation. In it, you will learn about technologies such as integration platform tools, Amazon Alexa and Google Home, and the Elgato Stream Deck.
Major Topics Covered
Automation opportunities
Understanding integration platforms
Productivity tips, tricks, and applications
Tips and tricks for saving valuable time
Learning Objectives
Upon completing this session, you should be able to:
Define automation and demonstrate different use cases
Identify processes in your personal and professional life where you can use automation to save time
Distinguish between various automation platforms
Identify the steps necessary to establish an account with an integration-as-a-platform-service (iPaaS) provider and create automation workflows for daily tasks such as email, calendaring, and document management
Leverage the power of the Elgato Stream Deck for the simple use of application hotkeys and launching automation process with the touch of a button
Working with a small business, you know that keeping the company's finances in order is critical to success. While numerous software programs and tools are available to help you do this, they vary substantially in many significant aspects. In addition to conventional options like QuickBooks and Sage 50, you can choose from Cloud-based tools such as Zoho Books, QuickBooks Online, Spire Systems, Xero, Accounting Suite, Accounting Power, and many more.
In this session, we'll look at the best accounting tools for small businesses and discuss the benefits of each one. This session covers accounting solutions that should work for startups and companies with up to $10 million in annual revenue. So, whether you work with a startup or an established small business, attend this session to find out which tools can help you achieve your financial goals.
Major Topics Covered
Overview of small business accounting solutions
Traditional desktop and SaaS small business products
Shortfalls of specific accounting solutions
Strengths and weaknesses of various solutions
Setup and configuration tips
Learning Objectives
Upon completing this session, you should be able to:
List the top five products in the small business market
Identify shortfalls in typical small business solutions
Differentiate between products based on strengths and weaknesses
Create a software strategy for your small business
Breakout Session (50 Minutes)
Many businesses are being held back by legacy solutions. The old way of doing things just doesn't work anymore. Instead, Software as a Service (SaaS) has transformed many mid-market companies. In this new world of cloud-based, workflow-enabled, data-centric, and connected solutions, you can solve existing and future business problems in new ways without being bogged down by paper-centric environments.
This session covers integrated and ERP solutions that should work for businesses in the $10 Million to $1 Billion range. If your existing system has been in place for seven or more years, it is time to consider upgrading or replacing it. Leverage your instructor's knowledge of the market to minimize your risk.
Major Topics Covered
Overview of mid-market solutions
Probable third-party solutions required
Accounting solutions for specific industries
Specific strategies to use on selecting a system
Guidance on preparatory steps and conversions
Learning Objectives
Upon completing this session, you should be able to:
List the top five products in the mid-market
Identify standard third-party solutions needed
Differentiate between a nice-to-have upgrade and a genuine business need
Create an implementation plan for your business
Collaboration is a key to productivity and success. But remote work can make collaboration more challenging, including collaborating on spreadsheets. Fortunately, tools such as portals with check-in/check-out capabilities, version control, comment tracking, and co-authoring can enable online spreadsheet collaboration. Further, Excel's Inquire tool can facilitate spreadsheet collaboration in offline environments.
Don't let remote work hamper your spreadsheet collaboration needs! Participate in this session to learn how to collaborate on spreadsheets effectively from anywhere using tools you already own or license.
Major Topics Covered
Collaboration methods using Microsoft Office and Microsoft 365
Ways to track changes to sheets and compare different versions of a file
Tools for sharing and responding to comments among a team from within a file
Learning Objectives
Upon completing this session, you should be able to:
Select various Excel features associated with collaboration
List the steps necessary to use Excel's Inquire tool to identify differences between two spreadsheets
Differentiate between the capabilities of Excel's Notes feature and its' Comments feature
Choose the correct definitions for key terms associated with file storage such as check-in/check-out and version control from a list of options 
Privacy should be everywhere, yet every day seemingly brings a new story about a privacy violation. While it can be frustrating and sometimes scary to think about mishandling our personal information, it's important to remember that we can take steps to protect our privacy.
This session will teach you where your critical threats are and what information you may already have at risk. More importantly, you will learn how to manage and mitigate privacy risks. In an era of increasing connectivity – and by extension, risk – this session should be high on your list to take as soon as possible.
Major Topics Covered
The most significant privacy threats today
Your browser and search engine and why they matter
Privacy policies – the fine print
Learning Objectives
Upon completing this session, you should be able to:
Identify examples of critical privacy threats
Cite examples of how your data becomes compromised through web browsers and search engines
List maneuvers you can make to reduce your privacy risk
Closing Session (100 Minutes)
The world of work changed radically and became much more virtual after the pandemic's onset in 2020.  Over two years into the "new normal," our team has compiled a list of the top technology productivity tips, tricks, and traps.  In this session, you will learn about shortcuts and hacks to help you accomplish more in Excel, Teams, Outlook, virtual meetings, and many other applications you use every day. Attend this session and learn the best tips to help you and your team accomplish more in less time.
Major Topics Covered
Microsoft 365 tricks and tips
Best practices for virtual meetings
Productivity-enhancing apps and tools that you should consider using
Learning Objectives
Upon completing this session, you should be able to:
Identify steps necessary to construct a Microsoft Teams site
List examples of essential productivity tips for typical Microsoft 365 applications
Identify examples of when you can use templates and forms to automate data collection