Free CPE Webinars on Process Automation and Cloud Accounting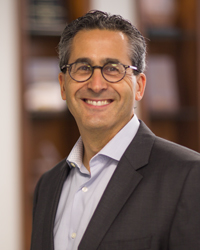 Believe it or not, 2019 is right around the corner, and it's time to get educated about the latest technology trends that are transforming the industry. Get prepared for next year by attending our three-part CPE webinar series with BQE Software, Your Tech Toolkit for 2019.
Busting the Myths of Cloud Accounting –  Wednesday, December 12th at Noon ET/9AM PT.  Moving your accounting to the cloud doesn't mean you'll be resigned to watered-down features, one-size-fits-all solutions, or costly implementations.  Attend this session to learn more the benefits and risks associated with cloud accounting solutions.  You can register for this free CPE session (1 hour, Information Technology) at https://attendee.gotowebinar.com/register/6554983052570317569. 
The Smartest Ways to Automate Your Office –  Wednesday, December 19th at Noon ET/9AM PT – Automating back-office processes can reduce an employee's hourly workload by as much as 20%, making your business more effective and increasing profitability.  This session will provide practical approaches for automating business processes, and will teach you concepts you can use to create an effective process automation strategy for your business.  You can register for this free CPE session (1 hour, Information Technology) at https://attendee.gotowebinar.com/register/2634177366687292673.
(The first webinar in the series, Business Intelligence: Your Partner in Enhanced Profitability is available as a recording, but viewing the recording does not grant you CPE credit.  You'll learn what you need to know about business intelligence solutions in order to steer your practice in the right direction and offer world-class service to your clients.  You can view a recording of this presentation by clicking here to register, but you will not be eligible to earn CPE for viewing a replay of the webinar.)
About the Presenter:  Steven Burns is a licensed architect and a member of the College of Fellows of the American Institute of Architects. He sold his architectural firm in 2007 to work full-time on the startup he launched to create ArchiOffice and EngineerOffice, and then brought his expertise to BQE Software. He earned his master of architecture from the Harvard University Graduate School of Design and his bachelor of fine arts from Syracuse University. His passions include ultra-endurance cycling (he's ridden as far as 522 miles without stopping) and working with Los Angeles Social Venture Partners to help innovative non-profits change the landscape for social justice.
About BQE Software:  BQE Software develops innovative practice management software for professional services firms. Its products—including BQE Core®, BQE BillQuick®, BQE ArchiOffice® and BQE EngineerOffice®—centralize and streamline the way firms enter and use information for time tracking, billing, project management, and accounting. This gives them the speed and insight necessary to rapidly make informed decisions, increase productivity, and grow profits. With more than 400,000 users worldwide, BQE Software is trusted by leading architects, engineers, accountants, attorneys, IT specialists, and business consultants. The company is headquartered in Torrance, California, with offices in Sydney, Australia. For more information, visit www.bqe.com.  For more information on this webinar series, please visit https://www.k2e.com/conferences/tt19bqe/