K2 Enterprises has announced its 2019 Technology Conference schedule. During 2019, K2 team members will present 23 of its' renowned conferences throughout the United States. This year, the standard conference layout provides participants with an opportunity to earn up to 17 hours in Continuing Professional Education credits by participating in up to twenty general and breakout sessions.
Participants will find a wide variety of topics available during these conferences. Among the major topics covered are data security and privacy; desktop productivity tools, including Microsoft Office and Google's G Suite; new and emerging technologies, including Blockchain and Artificial Intelligence; technologies for CPA firms, accounting, compliance, and financial reporting applications; collaboration using Microsoft Teams; personal technologies; and tools to support virtual workers.
Following is a summarized schedule of this year's events. We hope you will make plans to join us to learn how you can most effectively use technology in accounting and financial settings.
For more information on any of these events, please visit https://www.k2e.com/conferences/.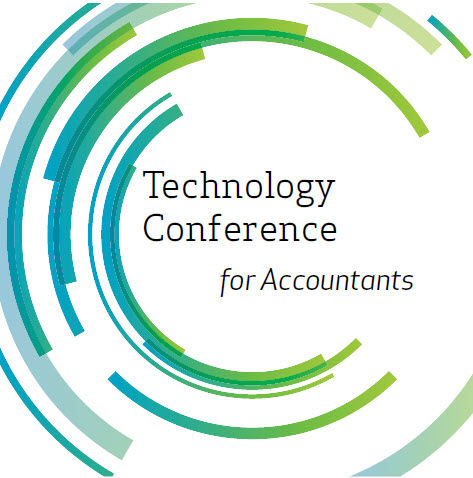 May 6 & 7, 2019
2019 Texas CPA Technology Conference (Dallas)
Location: Crowne Plaza Dallas Near Galleria, 14315 Midway Road, Addison, TX  75001
May 9 & 10, 2019 
2019 Texas CPA Technology Conference (Houston)
Location: Norris Conference Center City Centre, 816 Town and Country Lane, Suite 210, Houston, TX  77024
May 20 & 21, 2019
Mississippi Society of CPAs Technology Conference
Location: Embassy Suites, 200 Township Place, Ridgeland, MS  39157
May 21 & 22, 2019
Minnesota Society of CPAs Technology Conference
Location: Minnesota Society of CPA's Learning Center,  1650 West 82nd Street, Suite 600, Bloomington, MN  55431
May 30 & 31, 2019
Oregon Society of CPAs Technology Conference
Location: Embassy Suites – Portland Airport, 7900 NE 82nd Avenue, Portland, OR  97220-1388
June 3 & 4, 2019
Arkansas Society of CPAs 23rd Annual Technology Conference
Location: Arkansas Society of CPAs Learning Center, 11300 Executive Center Drive, Little Rock, AR  72211
June 10 & 11, 2019
Iowa Society of CPAs Technology Conference
Location: Hilton Garden Inn, West Des Moines, Iowa, 205 S 64th St, West Des Moines, IA  50266-8623
June 17 & 18, 2019
Society of Louisiana CPAs Technology Conference
Location: New Orleans, LA (TBA)
July 18, 2019
Georgia Society of CPAs Technology Conference
Location: GSCPA Learning Center, Six Concourse Parkway, Suite 800, Atlanta, GA  30328
August 15 & 16, 2019
Alabama Society of CPAs Technology Conference 
Location: Embassy Suites – Hoover, 2960 John Hawkins Parkway, Birmingham, AL  35244


August 21 & 22, 2019
Colorado Society of CPAs Technology Conference 
Location: Denver, Colorado  (TBA)


August 22 & 23, 2019
North Carolina Association of CPAs Summer TechFest 
Location: Crowne Plaza Charlotte Executive Park, 5700 Westpark Drive, Charlotte, NC  28217
October 28 & 29, 2019
Oklahoma Society of CPAs Technology Conference
Location: Oklahoma City, OK (TBA) 
November 11 & 12, 2019
Virginia Society of CPAs Technology Conference
Location: Richmond Marriott, 500 E Broad St, Richmond, VA 23219
November 13 & 14, 2019
West Virginia Technology Conference
Location: TBA
November 21 & 22, 2019
Hawaii Society of CPAs Technology Conference
Location: TBA
December 2 & 3, 2019
North Carolina Association of CPAs Winter TechFest 
Location: Grandover Resort & Conference Center, One Thousand Club Road, Greensboro, NC  27407
December 2 & 3, 2019
Heartland Technology Conference 
Location: KU Edwards Campus, 12604, Quivira – Best Building, Overland Park, KS
December 4 & 5, 2019
Tennessee Society of CPAs Technology Conference 
Location: Nashville, TN (TBA)
December 9 & 10, 2019
North Dakota Society of CPAs Technology Conference 
Location: Fargo Delta by Marriott


December 12 & 13, 2019
Wisconsin Institute of CPAs Technology Conference 
Location: Metro Milwaukee, WI (TBA)
December 16 & 17, 2019
Kentucky Society of CPAs Technology Conference 
Location: Metro Louisville, KY (TBA)
December 19 & 20, 2019
Utah Society of CPAs Technology Conference 
Location: Metro Salt Lake City, UT (TBA)