Throughout the remainder of November and December, K2 Enterprises is producing fifteen webinars, providing technology-focused CPE opportunities to accountants and other business professionals. The topics for these sessions include coverage of Excel, technology tools, PDFs, and Office 365, among others. Specific dates and topics for these webinars are listed below.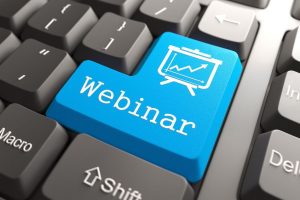 November 14, 2019
K2's Six Emerging Technologies for Accounting, Auditing, and Bookkeeping

K2's The Best of the Best – Office Productivity Boosters

K2's PDF Tools for Productivity
November 26, 2019
K2's Client Accounting and the Outsourced CFO

K2's Tales of True Tech Crimes: Ripped from the Headlines
December 5, 2019
K2's Mastering Advanced Excel Functions and Formulas

K2's Data Consolidations and Combinations in Excel

K2's Introduction to Excel Macros
December 10, 2019
K2's Powerful Data Analysis with Power Pivot

K2's Introduction to Power Query

K2's Powerful Reporting with Cube Formulas
December 12, 2019
K2's Technology Update

K2's Accessing and Cleaning Data with Excel, Power Query, and Power BI
December 31, 2019
K2's Adobe Acrobat DC – Big Changes for PDFs

K2's Tech Tools and Gadgets for a More Efficient You!
You can obtain complete details for each session, including learning objectives and registration information by visiting https://www.k2e.com/webinars.
Five Key Benefits of Learning Through Webinars
Choosing to learn through K2 online platform provides five key benefits.
Convenience. You can participate in a learning session from a location of your choosing – your home, your office, or a client/customer location are all perfectly suitable for learning in a webinar environment. All you need is a high-speed Internet connection and a PC or a Mac from which to sign on to the webinar.
Focused Learning Opportunities. Because topics tend to focus on specific issues and topics, you receive in-depth discussions on the topics that specifically interest you.
Time Savings. Because there is no need to travel to participate in a webinar, you save valuable time in your busy schedule. Additionally, as identified above, webinars provide focused learning opportunities, meaning you do not sit through content that may not be relevant to your situation.
Cost. Webinars typically cost less than equivalent traditional seminars or conference sessions. Further, because you do not travel to participate in a webinar, you save those costs also.
No Exams Required. Because we offer live programming, you are not required to pass a final exam in order to earn CPE credit. Instead, you only need to answer periodic polling questions during the webinar to confirm your active participation in the course.