Twenty Webinars on a Variety of Topics Now Available!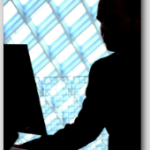 K2 Enterprises is proud to offer twenty webinars throughout February. Each webinar provides a focused learning opportunity on the scheduled topic. Further, you may choose from a variety of topics, including Excel, Outlook, PDF documents, Power BI, and QuickBooks, among others.
K2 Enterprises' webinars offer you with the chance to learn from a location that is convenient for you. Additionally, by taking part in a webinar you avoid the time and expense of traveling to a remote site to sit in a classroom. Further, because these allow you to interact with your instructor and you do not need to take a test to earn your CPE credits.
We are proud to offer the twenty webinars listed below. For more information, simply click on the date in which you are interested and then click on your desired topic.
We hope to see you in a webinar soon!
February 2019 Webinar Schedule
February 5, 2019
K2's Detecting and Preventing Spreadsheet Errors
K2's Excel 2013-2019 – Best New Features for Accountants
February 6, 2019
February 7, 2019
February 12, 2019
February 13, 2019
February 14, 2019
February 19, 2019
February 26, 2019
February 27, 2019
February 28, 2019