K2's Excel Data Magic, Including Advanced PivotTables & Power Pivot
Leave those manual reporting processes behind! Instead, move into the new world of automatically linking data into Excel for analyzing, reporting, and preparing visualizations. Using tools such as Power Query and Power Pivot, you can perform Excel Data Magic! In this environment, you can leverage your knowledge of PivotTables to do even more when it comes to summarizing, analyzing, and reporting.
In Excel Data Magic, you will learn how to create queries to link data from external databases into Excel. From there, you will learn transform this data into Data Models, the new cornerstone for reporting and analytics. Additionally, you will learn how to use Power Pivot and CUBE formulas to streamline the process of summarizing and reporting this data. You will also learn how to take advantage of advanced features such as Data Analysis Expressions, Key Performance Indicators, Hierarchies, and Dimensions to streamline your reporting processes. Further, you will learn how to create compelling visualizations of this summarized data to help your readers understand the true meaning behind the numbers. If you currently use PivotTables on a regular basis and want to take advantage of the powerful advanced reporting features available in Excel, then sign up today for this program.
Note: Excel Data Magic is taught at an advanced level; other, more fundamental coverage of PivotTables is offered in K2's Excel PivotTables for Accountants seminar. Many of the concepts taught in this course depend upon access to Power Pivot, Power Query, and Power View, available only in the Windows-based premium editions of Excel 2013 and newer, including versions provided through Office 365 subscriptions.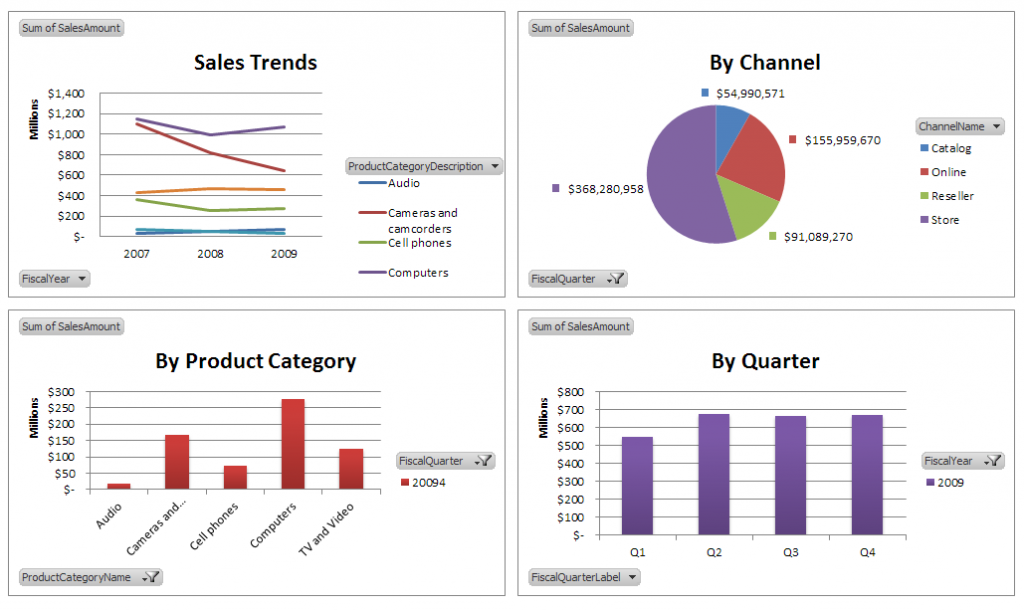 CPE Credit: 
Recommended for 8 hours Computer Software and Applications
Instructional delivery method:  Group-live demo and discussion using color computer projection, laptop friendly, with access to demonstration files
Prerequisites: Full understanding of intermediate to advanced PivotTables
Program level: Advanced
Advance preparation: None
Who should attend: Business professionals using the Windows-based premium editions of Excel 2013 and Excel 2016 who are seeking to extend their knowledge of Excel as a reporting tool
Upon completing this course, you should be able to:
Construct and manage links from external data sources into Excel for the automatic acquisition of data
Define, build, and manage Data Models and build PivotTables from these objects
Create PivotTables using Power Pivot, including PivotTables that summarize data from multiple data sources
Utilize Data Analysis Expressions and other tools to add calculations to PivotTables
Add features such as Key Performance Indicators, Dimensions, and Hierarchies to Power Pivot-based PivotTables
Create compelling visualizations of the data in your Power Pivot-based PivotTables using PivotCharts and Power View