Learning That's Convenient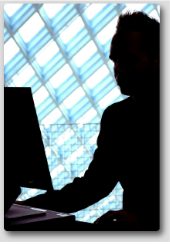 K2 Enterprises is proud to offer a broad curriculum of technology-focused CPE webinars. Now you can have webinar access to many of the courses that have made K2 Enterprises a leader in providing CPE to professionals throughout North America.
When you take a K2 Enterprises webinar, you will have the opportunity to learn from an award-winning team of instructors with literally hundreds of years of experience in helping professionals identify, address, and solve issues through the practical application of technology. K2 Enterprises offers webinars on a variety of topics, including Excel, QuickBooks, PDFs, accounting solutions, and Microsoft Office. As a NASBA approved sponsor of webinar learning, you are assured of a high-quality event, that is both convenient and affordable.
Below is a list of web-based training events featuring K2 Instructors. Click on any event for more information or to register.
We look forward to seeing you on the Web!

Webinar FAQs