How to Enhance Consumer Confidence in Small Businesses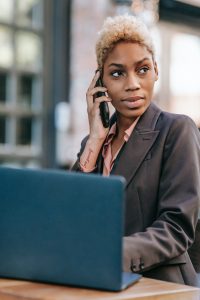 Many major institutions are ambitious to expand, amplify, and strengthen to meet the growing consumer demand. The main question may be on how to enhance consumer confidence in small businesses. It is crucial to keep in mind that bigger does not always mean better. A recent study by Gallup's Consumer Confidence in Institutions Survey has shown that small business confidence exceeds any other institution.
People Trust Small Businesses
Recently, a Consumer Confidence Study from 2020 found that 75% of Americans stated they have more confidence in small businesses. This consumer confidence rating is in comparison to the major institutions such as the military (72%), medical system (51% criminal justice system (24%), congress (13%). Moreover, larger companies lack the public's trust. Only 19% of consumers have high confidence in large institutions, and less than half as many in the public trusts them compared to small businesses.
Why the Confidence in Small Businesses vs. Big Companies?
Do not underestimate the power of small businesses. They are mighty, and there are reasons why consumers' attitudes towards small businesses are confident. In 2019, small businesses were responsible for creating approximately 1.9 million jobs in the United States. In other words, small businesses created more jobs than any other size institution. Small business owners invest in the local communities in retail stores, restaurants, and hotels. Small businesses also provide services such as HVAC, plumbing, electrical, lawn care, pool maintenance, and other services that are hard to provide remotely.
Additionally, in a related poll, Gallop assessed the logic behind the public's confidence in small businesses. One of the reasons why the American people are so confident in small businesses is the American Dream. This ideal is the base of the economy. 28% of those surveyed acknowledged that their confidence in small businesses comes from the business' ability to be accountable and personally empower their consumers.
Confidence in Small Businesses Comes From Devotion
Americans value a business's devotion to its people, consumers, and employees. Above all, people value small business's dedication to developing the economy and their local communities. People trust each other more than they trust big companies. Honesty and trustworthiness go farther than trying to gain higher profits and deliver lower costs at greater efficiency. Small businesses struggle with support when they become more successful because their volume is increasing. While profits are rising, resources may still be constrained. Trying to meet the demands of customers is time-consuming. But small businesses will make the effort. Businesses of all sizes must maintain fundamentals that benefit the customers and team members alike to retain consumer confidence.
People tend to have more confidence in small businesses rather than large companies and institutions for the following reasons:
Expertise in niche/specific areas
Creation of jobs
Personal investment and accountability
Small business revenue adding to local economies
Better feedback and response to needs of consumers
How to Enhance Consumer Confidence
As a business owner, you must provide crystal-clear communication to consumers and employees. Honesty and trustworthiness play a big part in improving consumer confidence. In addition, in terms of customers' products and services, make sure that they are kept in the loop with current statuses from their requests. We live in a technological era. Therefore, communication platforms can be used to communicate in employee teams.
Establish a system that ensures excellent levels of service when conducting business. Consistency also plays a significant role here. Above all, you should deal with problems immediately. Similarly, make sure that customers can rely on your business to meet their needs. Staying consistent with your service levels is also essential.
Furthermore, business owners need to build a healthy and stable relationship with their customers. Relationships ensure loyal customers and provide a competitive advantage. Actively ask for feedback by asking for their opinions and thoughts. It shows that you value and care for your customers, and you can implement these ideas for the future.
Small Businesses Have Challenges, CPA Advisory Can Help
It is not easy being a small business owner. Entrepreneurs juggle their focus on the profitability of their business and how to tackle typical small business problems. The public shows more consumer confidence in smaller businesses, but business professionals need the fundamentals to enhance their business confidence. I hope we have answered the question on how to enhance consumer confidence in small businesses.
If you are a CPA that is interested in helping small businesses, consider providing Advisory Services. Learn more here. If you need Continuing Professional Education (CPE) for this, consider our course catalog here. Additional CPA Firm support software tools are reviewed on CPA Firm Technology.