K2 Delivers Technology Focused Learning Through Technology Tips
Are you looking for better ways to utilize the technology you already have at your disposal? If so, you're not unlike many business professionals! In today's ever-changing, technology-influenced work environment, we often find ourselves with a nagging feeling that there has to be a better way of using technology to get our jobs done. To that end, the team at K2 Enterprises is pleased to offer to you the technology tips contained on this page.
As you can see, the tips are varied in subject matter and the types of problems they are intended to solve. You will see tips that focus on topics such as Excel, Word, PowerPoint, QuickBooks, Windows, mobile devices, security, PDF documents, and many other relevant and pertinent subjects. Further, the depth of the tips varies also, from a number of short and simple topics, to quite a few examples of some "deep" subjects. In other words, there is plenty of content for everyone, regardless of your background, work environment, or skill set.
Click on any of the links provided below and you will have access to text and, in most cases, video that clearly describes and displays how you can complete specific tasks using your technology as efficiently as possible. We are very pleased to provide this service to you and hope you find this information useful. Be sure to check back often as we update the list frequently.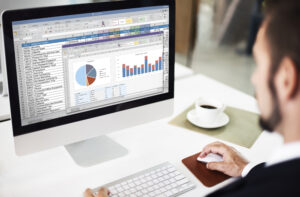 Tech Tips
Excel's Solver Feature – A Powerful Problem-Solving Tool Excel's Solver feature is a powerful tool that allows users to find optimal solutions to complex problems.
Read More »