5 Effective Cybersecurity Solutions for Finance and Accounting Professionals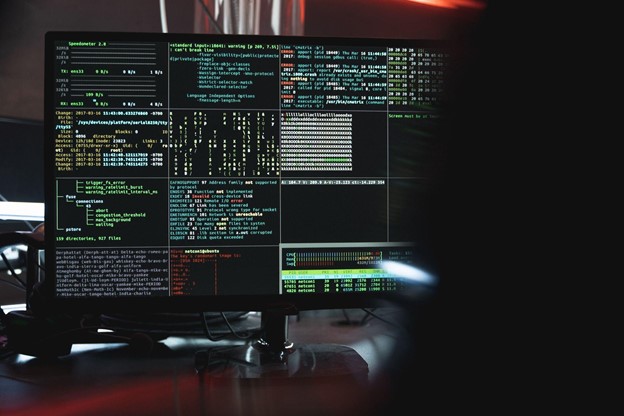 Finance and Accounting professionals have faced a lot of risks and challenges from day one. However, during this pandemic, the risks and challenges are at a whole new level. Meanwhile, these 5 effective cybersecurity solutions for finance and accounting professionals should help mitigate the risk.
Further, Finance and Accounting professionals need to know what they face and the challenges to the profession and the data protected. Employees working in the profession must be aware of the risks & challenges and how to overcome them. In addition to that, we will suggest a few cybersecurity solutions.
Cybersecurity is also known as information technology security or electronic information security. Above all, cybersecurity helps defend web servers and electronic devices like mobile phones, computers, etc., from cyber-attacks.
Businesses use cybersecurity to protect their data and confidential information from unauthorized users. Unfortunately, due to the global pandemic, the cybersecurity crime rate has reached a new level. Therefore, every industry must protect its software and hardware with the best cybersecurity to avoid such incidents.
One way to help with cybersecurity is to use a proxy server. A proxy server acts as a gateway between the user requesting resources and a server providing the resources. For example, a Residential proxy is one type of proxy server with a unique IP address with a physical location. Proxy servers are a great way to mask your actual IP address while surfing the internet.
What are the Challenges and Risks Faced by Finance and Accounting Professionals?
Before you learn about cybersecurity solutions, it is better to know about the risks and challenges faced by Finance and Accounting professionals. Consequently, understanding the risks faced gives one a clear idea of overcoming them with different solutions.
1. Losing the Client's Data
An important responsibility of the Finance and Accounting profession is to protect the privacy of their clients. But unfortunately, there is a huge possibility for the finance and accounting profession to lose this crucial information of their clients quickly. One of the reasons is the poor execution of cybersecurity protections.
If you don't safeguard financial details, clients could lose their trust in the firm. Therefore, it is a significant task for the firm to protect clients' information at any cost. Failing to do so could ruin the firm's reputation.
With the growing exposure of client data, finance and accounting professionals must prevent their systems and networks from malware attacks. Additionally, as the crime rates keep increasing, businesses need to be mindful of malware attacks as they can easily breach systems and data.
Massive ransomware attacks happen continuously. Therefore, it is best if the profession is cautious and prepared for it.
3. Losing Company's Reputation
Reputation loss is the most important and common risk for the accounting profession. Losing a company's reputation is like losing everything. In a fast-growing and competing world, businesses need to protect their reputation.
Since exploitation of reputations is easy, people must take calculated steps to avoid such discrepancies.
4. Bad actors can hack systems
Hackers with little knowledge can hack any computer or mobile device. Hacking is another risk faced by the finance and accounting profession. All employees must have updated systems and check for vulnerabilities often.
Just one tiny mistake could hand over all the confidential data to the hackers. And all it takes is one mistake.
To avoid facing such risks or prevent these risks from happening, one should use the Cybersecurity solutions mentioned below.
Cybersecurity Solutions for Finance and Accounting Professionals
We have identified a few risks and challenges faced by the profession. Consider these possible cybersecurity solutions and approaches.
As mentioned earlier, hackers are now everywhere. It is the responsibility of the firm to safeguard its privacy and data. So, it would be best if you had a proper firewall or proxy server to help protect your company's data and its clients.
A firewall or proxy server will be a gateway between your company server and the external servers trying to gain access. It identifies who and who is not permitted access to confidential details.
2. Be Prepared for Malware Attacks
Malware attacks can happen at any moment and repeatedly. So how do you stop such cyber-attacks from happening? First, IT teams must prepare businesses. Internal controls established by accounting professionals with preventive measures are a must.
The firm can also conduct a mock scenario for people to be prepared and appropriately trained. In this way, employees get ready and develop a plan for when the actual situation happens.
3. Employ Passwords and Authentication
There must be a good password and authentication process to log into a server with confidential data. Formerly, the best practice was for clients and employees to change their passwords frequently. Now, a long password is changed when a compromise is suspected. In addition, password managers can automatically generate long passwords. That way, hacking is more complicated.
Team members must employ strong passwords. Better protection comes from two to three-step or multi-factor authentication (MFA). We recommend MFA for the profession's safety needs. In addition, MFA makes it more difficult for hackers to hack into the system.
4. Keep an Encrypted System Everywhere
Having an encrypted system makes one sure that confidential data is safe and secured. Data should not only be encrypted while emailing or in transit. All data must be encrypted even while the system is not in use and is at rest to comply with breach reporting regulations.
Encrypt every device in the firm. That way, there is a minimum possibility for the data to get out of hand.
Finance and Accounting professionals need to have a proper plan to back up operating systems, data, and devices. A comprehensive backup plan keeps data in a safe place. In addition to that, the data is accessible at times of any discrepancies at the firm.
Thus, finance and accounting professionals should have proper and regular backup plans to safeguard their pieces of information.
We have discussed cybersecurity and its risks. With the solutions mentioned above, you can minimize the risks from happening. These 5 effective cybersecurity solutions for finance and accounting professionals should help mitigate the risks. Make sure that you put them to good use to increase the safety of your business.
Be careful out there!