Apple recently announced that the company would soon no longer support legacy iPhones. This action means legacy devices – such as the iPhone 8, 8 Plus, and iPhone X – cannot take advantage of iOS 17, which will likely launch in September. Read on to learn more about the consequences associated with Apple's decision.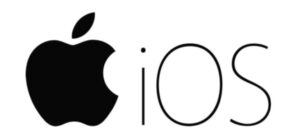 Security Risks Will Likely Increase
As a result of being unable to run iOS 17, unsupported devices will likely decline in market value. However, for those trying to squeeze a few more months of life from their older units, the more severe consequence will likely materialize in increased security risks. More specifically, because legacy devices cannot run the newest operating systems, their users cannot take advantage of the latest security features. Thus, increased risk is on the horizon for those using older iOS-powered devices. 
New Features Require Updated Operating Systems
New features may also be available only on devices that run a current version of iOS. For example, features such as 3D FaceTime reactions, improved text predictions, and more accurate autocorrect require an iPhone 12 or newer.
Other new features, such as Safari Private Browsing and automated messages to confirm safe arrival at a designation, will be available only with newer operating systems. Thus, those who continue to use legacy devices may not be as productive when working with their older iPhones. 
Substantially all our devices, including our mobile ones, rely on operating systems to power the apps we use and to manage security settings. In cases where we attempt to squeeze every last minute of use from these devices, we may unwittingly increase risk and simultaneously decrease productivity. Therefore, consider carefully using legacy devices that may depend on outdated operating systems. Although you might think you're saving a few dollars along the way, the cost of a security breach could be devastating, far outweighing the dollars saved from not upgrading. 
For more on iOS17, check out Tech Republic's Cheat Sheet.
Keep current on relevant technology by participating in a K2 Enterprises training session soon.