Retaining Client Loyalty While Asking for Late Payments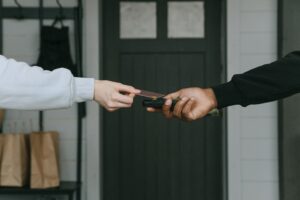 If you offer a product or service but do not bill in advance or receive payment upon receipt, you may have to deal with collections or late fees. When someone is delinquent on their charge, it can hurt your business, including team loyalty and service levels. But, respect goes both ways. This article explains retaining client loyalty while asking for late payments. You quickly receive the money you deserve when you know how to handle customers. These tips can help you collect payments promptly.
Be Clear With Your Expectations
Your clients should have clear expectations on when you expect payments and available methods to meet their responsibilities. Before you agree to provide a product or service, have your terms accessible. For example, if you want to be paid on the 15th of every month, your agreement needs to express that. Likewise, it would help to communicate your payment terms and late fee policy in advance. Make sure to send reminders about upcoming payments and late fees to your clients. In addition, late fees may add more compliance to your business to comply with US and Canadian law. Plus, there are regulations at the state and provincial levels, too.
In addition to late fees, you can also incentivize your customers to pay on time or early. For example, you can offer discounts to those who pay their bill ahead of time. If a client thinks that you are not upfront about your billing practices, they may be less likely to purchase from you in the future.
Set Up Tech for Your Payments
You may want to find tech that makes payment processing and invoicing more accessible for you and your clients. For example, suppose you can ensure the client that the transactions are secure. In addition, you should provide a reliable means to access financial information. In that case, they are more likely to agree to digital payment options. For example, you may want to try an application like Plaid. They have API products that supply a secure connection to link bank accounts and debit information without exposing a client's privacy. An even more affordable and business-friendly approach is available from Corpay One.
In addition, you may want to provide different means of payment. For example, if your client has financial difficulties, they may only pay you via credit card. If you cannot accept credit card payments, you may be missing out on crucial profits. Finally, try to offer several options that fit your demographic. Studies show if you have clients in older generations, they may prefer traditional methods instead of digital means. Make sure your technology supports collection efforts and is effective at retaining client loyalty while asking for late payments.
Be Understanding and Compassionate
Just because a client has a late payment does not mean they are making it a habit. If you have a customer who recently fell behind on payments, you may want to reach out and ask the reason for it. Some people may not call and tell you of financial hardship because of embarrassment.
If a client running behind on payments has never paid late before, you may want to discuss waiving late fees or offering other ways to pay so you can receive what you deserve and retain customer loyalty. Clients want to connect with those where they purchase goods and services. If you show you care about them more than their money, they will likely reward you with their loyalty. Likewise, they may put a good word in for you with other potential customers.
Summary - Retaining Client Loyalty While Asking For Late Payments
Late payments can seriously damage a business. These tips have explained retaining client loyalty while asking for late payments. No one wants to harass a person for collections, but all business owners deserve payment for goods and services. If you want to ensure customer loyalty, you need to remember that the client is human and be clear about your expectations regarding payment.