Intuit Announcements Have Big Impact On QuickBooks Desktop And Online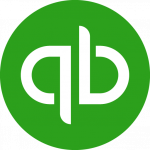 Recently, Intuit made three significant announcements that affect users QuickBooks Desktop (QBD) and QuickBooks Online (QBO). Those users who can take advantage of the announced new features will benefit from improved convenience, productivity, and security. Therefore, read on to learn more about these three critical improvements for QuickBooks Desktop and QuickBooks Online.
Online Accountants To Receive Advanced Subscriptions
Many accountants are members of the QuickBooks Online Accountant program. This program is free to join and provides accountants with a wide range of benefits. Moreover, the program provides benefits such as a free Online subscription, training, tools to improve efficiency when working in QBO, marketing resources, and the ability to acquire QBO subscriptions for clients at discounted prices.
Announced on February 4, 2021, a new benefit is now available to the QuickBooks Online Accountant program members. In March 2021, Intuit is upgrading members' free subscriptions from QuickBooks Online Plus to QuickBooks Online Advanced. With this upgrade, members can explore and take advantage of the more powerful features in the Advanced subscription, including granular security options, greater capacity, advanced reporting, and batch processing of transactions.
Intuit Deploys New Conversion Utility to Migrate From Online To Desktop
For many years, QBD users could convert their data to QuickBooks Online. However, Intuit provided no option to convert QBO data back to QBD. Then, approximately a decade ago, Intuit added a utility in QBO to convert data to the Desktop application. That utility used Internet Explorer as its backbone. With Internet Explorer no longer supported, Intuit removed the conversion utility in November 2020.
On February 2, 2021, Intuit announced the availability of the QuickBooks Desktop Migration Tool. The Desktop Migration Tool provides the same functionality as its' predecessor, but it runs on a modern, supported platform. You can use this tool to convert a QBO data file to QBD, with few limitations.
Desktop User Can Access Their Files Through One Intuit Account
Announced on February 4, 2021, the third significant change to the QuickBooks ecosystem affects QuickBooks ProAdvisor members. Specifically, this feature allows ProAdvisors who are admin users on a Desktop file to create an Intuit account and link the Intuit account to their instance of QBD. Intuit began rolling out this feature in 2020 but is now extending the rollout to include QuickBooks Accountant Desktop users. Those ProAdvisors who choose to take advantage of this feature will benefit from improved convenience and enhanced security when accessing QBD data.
Professional accountants who use QBO or QBD stand to benefit from each of the new features described above. Enhanced capabilities, improved convenience, and better security are all potential direct outcomes of these improvements. Therefore, if you or your clients use QuickBooks Desktop or QuickBooks Online, be sure to consider how to take advantage of these new features. Moreover, think about the bigger picture of the changing landscape of accounting software and services. Software publishers such as Intuit continually add new features to their solutions. The only way we can benefit from these features is to ensure that we stay abreast of the changing landscape associated with our accounting platforms.
You can learn more about QuickBooks Desktop and QuickBooks Online through training sessions sponsored by K2 Enterprises. Click here for more information.