Ultimate Self-Care Tips for Female Business Owners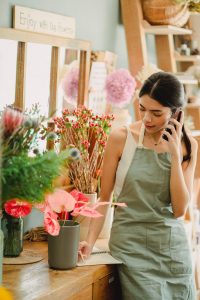 If you're a woman running a successful business, you are juggling lots of responsibilities. Taking care of yourself should be a priority. But many women put themselves last, allowing work and family obligations to take precedent. Consider using these ultimate self-care tips for female business owners. To be the best at your job and home means including self-care in your life.
Squeezing self-care into a busy lifestyle can be challenging. However, that's because we aren't thinking of it the right way. Self-care means treating yourself well, engaging in positive self-talk, and nurturing good relationships. To make it work for you, consider the following ideas. These ultimate self-care tips for female business owners should be considered by all, female or male.
Treat Yourself Well as Part of Your Self-Care
Close your eyes and imagine the perfect day. Does that image include getting a massage, eating a special treat, or digging your toes in the sand? If you need a day away from responsibilities and distractions, make an appointment for a spa day. Get a manicure or a massage. Take a walk along the beach and dip your toes in the water. If you work from home, spend time walking with your dog to get away from your routine. Enjoy quality time with your family. Go to a movie, a park, or a fun restaurant. It's important to enjoy your non-work life as much as your work life rewards you.
Staying healthy is equally important. If you are not performing at your best, others can be negatively affected. Avoid people who are sick. Eat healthy meals, keeping wholesome treats handy when a snack-attack occurs. Protein-rich options like hard-boiled eggs, roasted garbanzos, and tuna can give you an energy boost, guilt-free.
Inc. points to engaging in self-care regularly for a balanced, healthy lifestyle. Don't wait a year for your next massage. Don't wait six months to take downtime with loved ones. Develop a self-care regimen that becomes so routine it's second nature.
Get Help from Friends and Colleagues – Female or Male
We all need help from time to time, so permit yourself to ask for help. Understand your limitations. Know when to pass a task to someone else—someone who can do it faster, more skillfully, or with new ideas or enthusiasm.
Are you trying to do your accounting alone, even though you were a fine art major? Hire someone to do that. Remember that outsourcing tasks is a wise use of resources. Need help scheduling bands for your wedding planning business? Someone else can make those phone calls. If you are starting your business and money is tight, you may feel that you cannot afford an assistant. However, don't overlook the option of contacting a local college to ask for an intern.
Engage in Positive Self-Talk
When we are busy and feel overwhelmed, we tend to say negative things to ourselves. "If I were a better manager, I could get all this stuff done." "If I worked harder, I could make more money." Shut out those negative thoughts, and feed your mind with better ideas.
The TBJ American Business Magazine suggests that, you must be the change you want to see in yourself for this to take hold. Try starting your day with positive affirmations. Write down some of the best ones. Pin the positive affirmations to your bulletin board or the corner of your computer monitor. Frame some of the significant affirmations and hang them over your desk. Every time you look up from your work, you can reread those affirmations. Read them twenty times a day if necessary.
Think of this positive self-talk to refill your cup. Lots of things empty your cup—missed deadlines, extra expenses, irate customers. Refill your cup by saying nice things about yourself. "I can do this." "I am very creative." Think of it as meditation, your new mantra, or just a good habit.
Self-Care Tips Help Everyone, But Particularly Business Owners
Taking care of yourself does not mean that you are neglecting your responsibilities or other important people. You can manage your business and enjoy your personal life with some good planning and positive habits resulting in the ultimate self-care.
For more tips and information to help you meet your personal and professional goals, consider improving your personal skills with K2 courses.