Web-Based Projects Your Small Business Needs to Tackle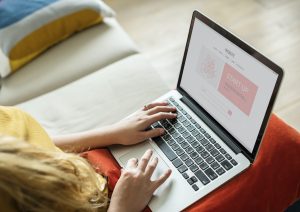 When it comes to your business, you have a specific area of expertise. You have Web-Based projects your small business needs to tackle. And while your talent is what makes things happen, you also know that expanding your horizons can pay off in significant ways. Especially when it comes to adapting to working via the Web, there are vital tools you need to implement for a profitable business over the long term. Here are the projects you need to get running.
Do Your Homework on Employee Hiring
If you are enlisting outside help for your business, think about screening before hiring. You might want to do background checks on potential hires, but there are rules you have to follow. There are limits to how far back you can search, plus guidelines on how you can use the info you uncover.
And some states keep you from investigating an applicant's criminal record until after you extend a job offer. Know the local rules and be prepared to do your homework, too.
Do Not Skip Cyber Security
When you are talking about Web-Based projects, you must address cybersecurity. Consulting an expert to aid in technology planning is smart. But for both your online business and your digital devices, protecting your data needs to be a business priority.
You can use online digital security tools like malware protection, but human help can also be invaluable. The FCC confirms that regularly updating your software is one way to fend off would-be hackers and viruses. Then, hiring cybersecurity or IT professionals to check your connection and beef up your protection strategy might be a smart next step.
Make Integration a Priority
Integration might be one of the biggest buzzwords in small business—but for a good reason. Integration refers to streamlining processes, and the result is better communication and lowers costs. Especially in terms of your company's Web-Based property, integration can be the key to better business.
For example, data integration covers merging computer networks and systems. Whether your company is using multiple online tools for product management or a long list of collaboration apps for communication, integration can make things run more smoothly. As IBM explains, data integration creates a scalable process you can use for more significant technology-related changes down the road.
Focus on Automation for Scalability
What is the best way to make more money? Scale—or grow—your business. But how can you do that with a lean staff and a low monthly spend? By prioritizing automation, business.com explains, you can better understand customer needs, speed up processing and shipping procedures, and cater to a broader target audience without spending more time or effort.
Automating your internal processes can start with free tools, too. Then, once you determine which areas are essential for growth, you can begin hiring experts. These experts can guide you on the path toward long-term automation solutions.
Invest in Quality Web Design
You likely have a website for your business already. What Web-Based projects does your small business needs to tackle? The problem is that it may not be converting visitors into customers. One way to resolve that issue is by overhauling your website's design. It might require a web designer, but following best practices for your new website can mean a better return on your investment.
Quick Sprout offers web design tips like streamlining your navigation options, adding visual elements, and keeping your Call to Action (CTA) consistent across each page. By enhancing the user experience—especially when it comes to mobile-friendliness—you will attract more customers and make more sales.
It is possible to go it alone, especially with plenty of cheap and inexpensive website design platforms. But it is well worth the cost of hiring a pro if you need the extra tech help.
Also, keep in mind that any time you feel like you're in over your head, you can reach out to Randy Johnston. He can put tech into understandable terms so you can make decisions with confidence.
A small business's success depends on a range of factors, but perhaps the most significant is its scalability. With these Web-Based projects, you can heighten your customers' experiences, make your job more comfortable, and save money—all while growing your company. Investing time, effort, and funds in these projects now can pay off in the future.