Keep Your Edge With K2 Technology Conferences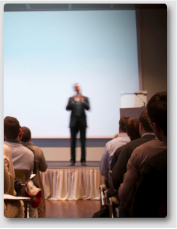 In conjunction with various state CPA organizations, K2 Enterprises produces a number of two-day technology conferences. Typically, these conferences offer attendees the opportunity of customizing their educational experience by participating in up to four general sessions and selecting to attend up to five out of fifteen breakout sessions. During a two-day program, participants attend nine highly informative sessions that are particularly relevant to their unique needs and tastes.
After participating in the series of sessions offered, you should be able to:
CPE credit: 16 Hours
Conference format: Group-live demonstration & discussion using color computer projection
Prerequisite: Fundamental knowledge of hardware, software, and technology trends
Program level: Update
Advanced preparation: None
Who should attend: Busy accounting and financial professionals who want to improve their personal and organizational productivity
Check Back Soon…We Will Be Adding Our 2019 Conference Schedule Soon!