Microsoft Releases Office 2019 and the October Update to Windows 10
THOMAS G. STEPHENS, JR., CPA, CITP, CGMA
In recent weeks, Microsoft released Office 2019 and the Fall Update to Windows 10. Both these updates offer features that will be relevant to many business professionals. In this article, you will learn more about each of these updates to help guide your decision on when to update.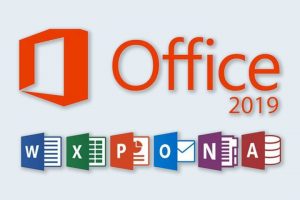 MICROSOFT OFFICE 2019 - NEW FEATURES, NEW FUNCTIONS
Microsoft released Office 2019 to the public on September 24, 2018. The successor to Office 2016 contains many new features that users of prior versions of Office will likely find to be useful. However, it is important to note that if you are running Office 365, the release of Office 2019 is a virtual "non-event" for you because you have already received these new features through the monthly/semi-annual update process in your Office 365 subscription. Therefore, the only end-users who should be considering upgrading to Office 2019 are those who are not presently subscribed to Office 365.
Among the noteworthy new features in Excel 2019 are the following.
Six new functions – CONCAT, IFS, MAXIFS, MINIFS, SWITCH, and TEXTJOIN – to make writing formulas easier and more powerful.
Map charts and Funnel charts to create more useful and compelling visualizations.
Multiple improvements to PivotTables, including creating and saving personalized default PivotTable layouts and automatic date/time grouping in PivotTables.
Numerous improvements to Get & Transform/Power Query, including additional built-in connectors to external data sources and improved transformations when adding columns, splitting columns, and filtering data, for example.
Word 2019 includes several new features that many business professionals will find to be useful. Included in these are the following.
When sharing and co-authoring a document with others, you will see their changes in real-time.
Improved visualizations with icons, scalable vector graphics, and the ability to insert three-dimensional models into a Word document.
You can now draw and write directly in Word with a digital pen.
If desired, instead of vertically scrolling through a large document, you can choose to flip through the document from side to side, much like turning pages in a book.
While the number of new features added to PowerPoint 2019 is relatively small, many of the new features are quite significant, including those listed below.
The new Morph slide transition provides an excellent way of creating the appearance of movement when transitioning from one slide to another.
The new Zoom feature allows you to navigate quickly to specific slides or sections of your presentation from what effectively is a "home" slide. With Zoom, you can deliver a presentation in any order you see fit and easily change the order of the presentation in real-time, based on the needs of your audience.
If necessary, you can export a presentation to video, including video in 4k resolution. You can also record directly inside PowerPoint 2019.
PowerPoint 2019 includes new charting options, including funnel charts and map charts.
When delivering a presentation in PowerPoint 2019, you can use your Surface pen or any other pen with a Bluetooth button to advance slides.
Notable new features in Outlook 2019 include:
A Focused Inbox to organize your emails into two tabs, Focused and Other. Those messages appearing in the Focused tab are the most important and you can quickly read and reply to those messages while deferring action on those in the Other tab. Note, you must be running your email through a Microsoft Exchange Server or an Office 365 account to take advantage of this feature.
You can now add multiple time zones to a calendar to assist in such tasks as scheduling meetings.
If desired, you can choose to have Outlook read your emails to you.
If you are an invitee to a meeting scheduled in Outlook, you can see who has responded to the meeting request, including who is planning to attend the meeting.
Updating to Microsoft Office 2019
WINDOWS 10 OCTOBER 2018 UPDATE
On November 13, 2018, Microsoft re-released Windows 10 October Update. The re-release was necessary because the original release had to be terminated due to technical issues. Among the new features in the October 2018 update to Windows 10 (known as version 1809) are the following.
Improved integration with Android-powered mobile devices. In version 1809, you can use the Your Phone app to see the 25 most photos from you Android-powered mobile device on your PC.  You can also use the Your Phone app to send and view Android text messages directly on your computer. Additionally, you can download the Microsoft Launcher app from the Google Play Store onto your Android-powered phone to sync your Office docs to your phone, refresh your calendar to your phone, and search the web and your phone from one location.
"Dark" Mode for File Explorer has been added

. Many applications now offer the option of a dark user interface and Windows 10 began offering such a mode several versions ago. However, the earlier version of the dark user interface did not extend to File Explorer. Beginning with version 1809, when you enable the "dark" user interface for Windows 10, File Explore inherits that setting also. To turn this feature on, navigate to

Settings

,

Personalization

, and

Colors

.

The Windows clipboard now integrates with the cloud

. Starting with version 1809, your Windows clipboard leverages the cloud so that you can copy and paste across multiple devices. You'll still use the traditional CTRL + C and CTRL + V to copy and paste in the traditional sense, but you can now use a Windows key + V keyboard shortcut to access your clipboard history and paste items onto other devices.

Microsoft improved the Search experience in Windows 10, version 1809

. In this version, running a search from the Start menu now provides results from Apps, Documents, and the Web. Further, the improved Search experience offers a wider interface so that you can see more information, more easily.

Version 1809 improves the screenshot tool

. Formerly known as the Snipping Tool, the improved Snip & Sketch tool debuts in version 1809. With this improved tool, you can now take a screenshot and immediately edit and markup the image without leaving the tool.

Improvements were made to many Settings in version 1809

. Microsoft added a number of miscellaneous improvements and updates to many of the Settings in version 1809, including Display settings, Sound settings, Storage settings, Bluetooth and other device settings, Data Usage settings, Apps & features settings, Video playback settings, Family & other users settings, Region settings, Language settings, Cortana settings, Permissions & History settings, and Windows Update settings.

The Windows Magnifier is improved

. You can use the Magnifier to quickly zoom in on all or part of the screen, making both text and images easier to read. To launch the Magnifier, just press the Windows key and the plus key simultaneously. To turn the Magnifier off, press the Windows key and the Escape key.
How to Update to Version 1809 of Windows 10
Two core pieces of technology – Microsoft Office and Windows 10 – used by most business professionals have recently been received major updates. All business professionals should carefully review the enhancements brought about in these new releases and determine if and when upgrades will be executed. Of course, you should keep in mind that your productivity will only improve if you learn how to take advantage of these new features, so do not overlook the importance of training for you and your staff and the impact it will have on your return on investment.
---
In addition to being a CPA, Mr. Stephens is a shareholder in K2 Enterprises, LLC , where he develops and presents continuing professional education programs on a variety of subjects, including information security. You may contact him at tommy@k2e.com.