Where Is Personal Privacy?
A recent article from the Wall Street Journal revealed that millions of smartphone users disclose personal and private details to Facebook through various apps. In turn, Facebook could use this information to refine the "personalized" ads sent to its members. Adding insult to injury, Facebook often collects the data even if the user is not a Facebook member or does not use a Facebook account to log-in the app.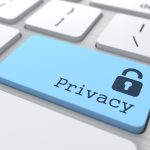 examples of apps that disclose information to facebook
Of the over 70 apps tested by the Journal, at least 11 were collecting and sending personal information directly to Facebook. According to the Journal's article, some of the apps involved and the data they sent to Facebook include the following.
Instant Heart Rate: HR Monitor – the app sent a user's heart rate to Facebook immediately after collecting the information.
Realtor.com – the app sent the location and price of listings that a user viewed, even including whether the user marked the listings as "favorites" in the app.
BetterMe: Weight Loss Workouts – the Android version of the app sent users' height and weight information to Facebook as soon as users entered it into the app.
Of concern in these situations is whether the apps were collecting and sending information in violation of their privacy policies. These policies are essentially "contacts" between the companies that own the apps and the individuals who download and use the apps. Unfortunately, and to their own detriment, most individuals choose not to read these policies before they begin using the apps. Instead, they blindly consent to Facebook and other companies harvesting and using their personal information. To protect your privacy, you should read and understand the privacy policy associated with any app you use!
As Facebook and other companies come under increasing scrutiny, promises to provide subscribers with greater control over their information remain unfulfilled. For instance, in early 2018, Mark Zuckerberg promised that Facebook would deliver a "Clear History" function. This function would allow users to purge their personal data without shutting down their Facebook account. Today, the Clear History feature still does not exist in Facebook.
All of this points to one simple and inescapable conclusion: there are no free lunches.  Most "free" apps really are not free – they have a cost and that cost is your personal information. As individuals, we must take responsibility for maintaining the privacy of our own information. Until and unless we do, we should expect more stories such as the one reported by the Journal to appear.