K2's Extending the Power of Excel with Useful Add-Ins
Many free and low-cost Excel add-ins are available to enhance the already-robust functionality found in Excel. Included are Microsoft's Fuzzy Lookup add-in along with countless Excel add-ins from the Office Store. Additionally, tools such as RiskAMP facilitate Monte Carlo simulations; ActiveData provides users with the means to perform sophisticated audit techniques; and the Analysis ToolPak streamlines a full range of statistical calculations. This session will identify and demonstrate useful Excel add-ins to improve Excel functionality and your productivity.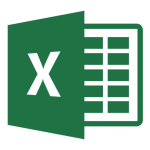 Upon completing this session, you should be able to:
Identify five useful add-ins to extend the power and functionality of Excel;
Utilize the Analysis ToolPak to create sophisticated,
formula-free analysis;
Use the Fuzzy Lookup add-in to match inexact data;
Describe how to add an Excel App from the Microsoft Store;
Define Benford Analysis and why it is useful in fraud detection; and
Identify the processes associated with performing a Monte Carlo simulation on cash flow data.
Free Excel add-ins already installed and available on your computer
Accessing and using Excel add-ins available from the Microsoft Office Store
Working with third-party add-ins such as ActiveData and RiskAmp to address specific functionality issues in Excel
CPE Credits: Recommended for 2 Hours of Computer Software and Applications
Instructional Delivery Method: QAS On-demand learning, including review and final exam questions. To earn credit, participants must pass the final exam with a score of 70% or better within one year of registering for this course. Participants may attempt take the final exam up to 10 times.
Prerequisites: Fundamental knowledge of computer operations and Microsoft Office Excel
Program Level: Intermediate
Advance Preparation: None
Designed For: Accountants and business professionals seeking to enhance their spreadsheets by using Excel add-ins to address situations where Excel does not provided needed functionality. This program focuses on techniques found in Microsoft Office Excel 2013 and newer – including Excel provided through Office 365 subscriptions – running on the Windows operating system.
Cost: $79.00