K2 Delivers Technology Focused Learning Through "Tech Update,"
A Monthly Newsletter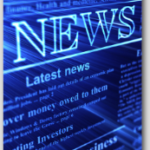 K2's Tech Update is our periodic newsletter that highlights the latest in technology news, as it relates to accounting, financial, and other business professionals. Here, you will find current and prior issues of Tech Update. Each issue contains articles related to accounting/finance technology. Examples of content typically provided includes coverage of major hardware releases, software updates and issues, power-user tips for Excel and other applications, security/data breach data, and other information relevant to today's busy professional. We strive to keep this content relevant, accurate, and timely and hope that you not only enjoy reading it, but also find it a useful component in your set of professional tools.
See the most recent K2 Tech Update issue and archived copies below.
 2017
2016
2015
2014
2013
2012
2011
2010
ARE YOU RECEIVING
THE K2 TECH UPDATE
BY EMAIL EVERY MONTH?
Sign up now
so you don't miss
the next issue.