3 Tips For Starting A Business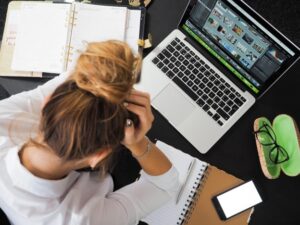 Starting a business is never straightforward. However, you can help yourself and your clients with these 3 tips for starting a business. Entrepreneurship often comes with some risk, doubt, and fear. However, if you succeed, the rewards of entrepreneurship can be enormous — including creating generational wealth, impacting the world, and leaving an incredible legacy.
In 2018, 15.6% of American adults were business owners. On top of this, 67.7% of the world's wealthiest people are self-made, and there are 32.5 million small businesses in the United States. So, if you have ever dreamed of building a business, you will be in good company! We will explore ways to overcome the fear so you can start your dream business.
1. Utilize Online Formation For Starting A Business
Online services can guide you through the start-up phase. An online formation service can help you structure your business to ensure you are legally compliant. Above all, working with your accounting professional can confirm the structure best suited to your needs, particularly if the firm has advisory services. The most common entity choice is an LLC, which offers numerous benefits, such as:
Tax advantages. During the start-up phase, you will need tax advantages. Thankfully, an online formation service can help you with the proper structure.
Less paperwork. An online formation service can reduce your paperwork, giving you more free time. 
Limited liability. A formation service can protect your assets from creditors if your business faces hardship. 
In short, you can complete LLC registration quickly and efficiently through online services to turn your focus toward all the moving parts.
2. Create a Business Plan
Without a business plan, starting a business is challenging because you will lack strategy. One study of 135 businesses found companies with business plans perform better than those without. Accounting professionals that provide advisory services can help you with business plans and strategies. Include the following in your plan: 
A marketing strategy. Defining your marketing strategy from the onset can save time and money. 
Financial planning. Many companies burn through their cash reserves in the start-up phase. A business plan with adequate financial planning is the best way to prevent that. 
An executive summary. An executive summary is an overview of the business you want to start; it is essential if you are looking for an investment. 
A terrific way to avoid issues is by enabling your company's website or app to manage customer payments. You can avoid hefty credit card fees and give customers peace of mind with a professional payment system. An example of this service is Corpay One. Put this in your business plan from the beginning. 
3. Learn Marketing Skills
Marketing is critical to the success of your business. Most importantly, millions of companies fail because their marketing is inadequate. Therefore, it would be best if you created a powerful brand that highlights your brand identity. 
Even in the digital age, one of the best branding strategies is creating excellent business cards. Customize your business card with unique text, an eye-catching image, and bright colors to make it stand out. One study shows that 62 – 90% of people make their assessment on colors alone.
Other Things to Consider:
Read Books. Business books may further help you overcome the fear of becoming an entrepreneur. 
Go to networking events. You can find like-minded people and business mentors at networking events.
Check your credit score. The last thing you want is a low score on your credit report keeping you from getting the funding your business needs.
Find investors. Outside investment can make the start-up phase easier. Find angel investors looking to invest in small companies like yours. 
Use the 3 Tips to Remove Fear and Start a Business Today
Starting a business will always feel scary. However, there are plenty of resources for people like you. When you tap into online formation, you can save time. With a business plan, you have a clear strategy for the next best steps, and a solid grasp of marketing will help you get your name out there. In conclusion, there has never been an easier time to become a successful entrepreneur. 
Need help learning how to solve your business's accounting technology needs and selecting the right software for accounting or CPA Firms? Visit us at k2e.com, where we make sophisticated technology understandable to anyone through our conferences, seminars, or on-demand courses.