It's Time To Automate Expense Reports!
As COVID-related travel restrictions wane, business travelers take to the highways and skies to reacquaint themselves with clients and colleagues and to build new business relationships. As a result, these team members often incur expenses for which they will seek reimbursement. Further, their employer may pay directly for some of these expenses, negating the need for repayment. However, in those cases, the employer must still record the costs on the company's books. All this activity means that employee expense reports – and all their attendant headaches and lost time – are returning too. Therefore, if your organization has not yet automated them, now is the time to automate expense reports!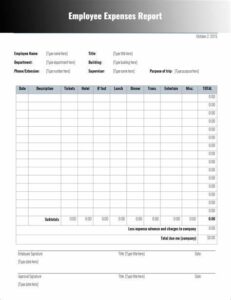 The Automated Process - An Overview
An automated expense reporting process could vary based on company policy, expense reporting tools used, and the nature of the travel. However, the following process outlines, in general, an automated expense reporting cycle.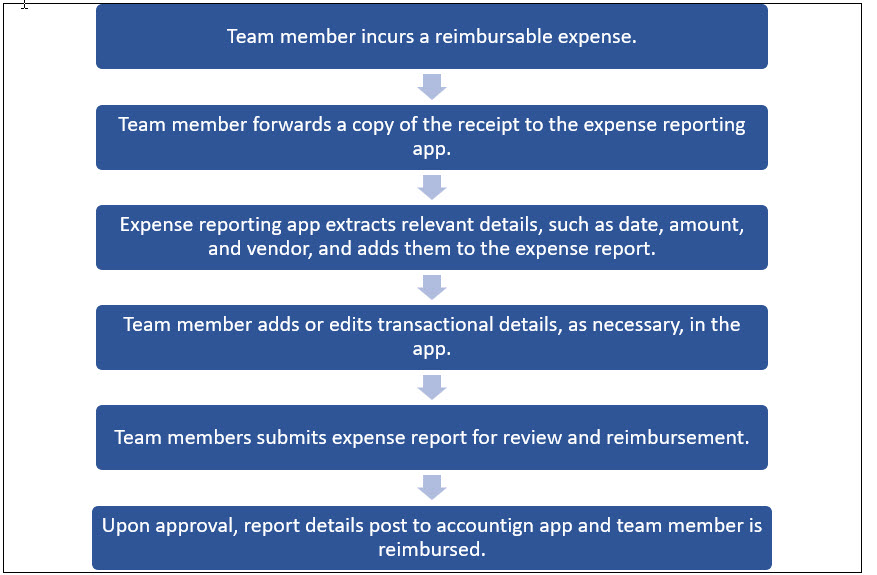 Team Member Advantages To Automated Reporting
From the traveling team member's perspective, the above process offers at least three key advantages. First, they spend far less time on mundane recordkeeping and reporting processes, resulting in more time for value-adding activities. Second, they usually experience less frustration than with manual methods, leading to greater job satisfaction. Third, team members often receive reimbursements faster than with traditional methods. As a result, the prospect of personal cash flow issues resulting from reimbursable expenses diminishes.
Organizational Advantages To Automated Reporting
In addition to team member advantages associated with automated reporting, businesses also accrue significant benefits. First, team members charged with reviewing and processing automated expense reports will spend less time completing those tasks. Like their report-submitting counterparts, this trait frees significant time for other tasks and activities. Second, organizations can use data analytics to identify "outliers" and other transactions that may require follow-up. Many expense reporting platforms even incorporate data analytics tools to facilitate this action. Third, many expense reporting platforms integrate into popular accounting applications. The obvious benefit associated with this capability is eliminating manual transaction posting to save time and reduce data entry errors.
Most organizations adopting automated expense reporting and processing will find the implementation cycle short and straightforward. For example, after selecting your expense reporting platform, you will generally need to complete the following steps to proceed with the platform.
Enter your chart of accounts into the expense reporting platform.
Integrate details for all credit and debit cards team members will use to pay reimbursable expenses. This action should include personal and corporate cards.
If integrating your expense reporting platform with your accounting application, test the integrations before your "go live" date.
Train your team members to use the app to realize the most significant benefits.
If your expense reporting platform supports automated workflows, create, test, and validate these workflows.
Executing the five steps above will help maximize your chances of success with your new platform.
At this point, you may think that it is time to investigate team member expense reporting platforms. But, if so, that begs the question, "Who are the leading players?" Among the tools available, some of the widely-respected apps in this market include those listed below, sorted alphabetically.
1. Certify
2. Expensify
3. Expensya
4. Fyle
5. Paycom
6. Paylocity
7. SAP Concur
8. Zoho Expense
Automating team member expense reports can provide significant benefits to all involved parties. Shorter reimbursement times, improved accuracy, and data analytics are some benefits that can materialize when this process is done right. Further, as more team members engage in business travel, the need to automate this process will only grow stronger. So now is the time to investigate your options, choose and implement an expense reporting platform, and realize the benefits of automation. You and your team will wonder how you ever got along without automated expense reports.