Avoiding Costly Inventory Mistakes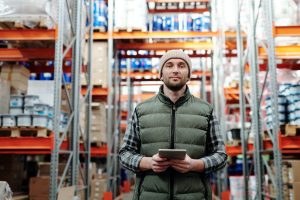 When you own a small business, staying on top of your inventory is one of the most important keys to success. Avoiding costly inventory mistakes can be the difference between profitability, survivability, and not. After that, shipping the wrong item, having stock expire, or dealing with obsolete inventory can spell trouble for your business. Below, find a few methods for improving your inventory management approach so you can avoid costly mistakes such as these.
Reassess Your Inventory Management to Avoid Costly Mistakes
Ideally, you will always have enough inventory on hand to fulfill your customers' orders right away. In other words, have enough items without keeping so much stock that it becomes obsolete. In addition, whether you sell items on eBay from home or have a full-sized warehouse, finding the balance between too much and too little stock is often challenging.
Business News Daily explains that several approaches can help you get on top of your inventory management practices. For example, prioritizing your stock based on what items are most and least popular will help you predict what to reorder more frequently and when. Additionally, tracking sales will help you understand when people are more likely to order specific items. For example, you may have only popular inventory during certain seasons or stock that sells more quickly on certain days of the week.
Using an inventory management system is perhaps the easiest way to keep track of all this information. Above all, systems can help you make better decisions about restocking and pricing items appropriately. If you have a small inventory, you can usually keep track of your stock manually with spreadsheets or a Web-Based dashboard. However, for those businesses with a large amount of inventory, you can use many types of software to manage your inventory. Above all, if you have much stock or want to have consistency across multiple locations, more comprehensive systems are needed.
Improve Your Warehouse Operations to Avoid Inventory Mistakes
Managing the inventory in your warehouse or storeroom is just the beginning. It would be best if you also had a plan for managing your warehouse operations.
You can improve warehouse management by utilizing your available space better, choosing new equipment that will help your employees do their jobs, and using technology to help you stay ahead of the game. These methods alone will help you, but hiring a competent warehouse manager will bring everything together and allow you to make continuous improvements. Keep in mind that if you need help running your warehouse, you can find freelance consultants through online job platforms.
No matter how efficiently you manage your stock, mistakes and oversights can still happen. One of the best ways to stay on top of everything is to take regular inventory counts. After that, depending on your needs, you may find it's necessary to do this daily, weekly, monthly, or yearly. 
The Balance explains that there are many practical reasons to take inventory counts. For instance, you need to know the value of your inventory for tax reporting reasons. In other words, taking regular counts will prevent you from running out of items unexpectedly or holding onto a dead or obsolete stock that needs to be sold.
Don't Forget to Check Orders
Knowing what you have in stock and where it's stored makes things go more smoothly when fulfilling orders. However, one common inventory management mistake is to skip doing a final check before shipping out orders. Taking a moment to ensure that you're shipping the correct items and that the package contains all the items the customer ordered will prevent dissatisfaction and mishaps. Because returns can be costly to your business, make sure you do everything you can to get orders right the first time.
It's Not Easy, But Avoiding Costly Inventory Mistakes Is Critical
Staying on top of your inventory and managing your warehouse well is no easy task. However, it's crucial that you have a system in place for remaining organized, maintaining inventory in stock, and avoiding costly inventory mishaps so you can keep shipping orders to your customers' satisfaction.