CPAs Help Businesses Grow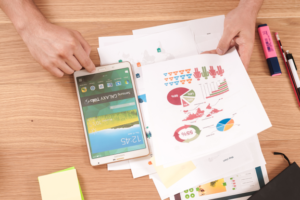 There is a lot to learn especially when you are a first-time business owner. CPAs help businesses grow, especially when it comes to managing the financial aspects of your overall operations. However, if you do not have a Certified Public Accountant (CPA) already helping you with these things, you may want to rethink your choices. TXP Capital notes that a CPA can take much of the weight off your shoulders in managing your business accounts. To sum up, a CPA will free up time for you to focus more on productivity and reaching your goals.
Consider CPA firm advisory services that offer the following insights. Likewise, the list is what you can expect from your CPA at each stage of your business's growth.
As mentioned above, a first-time business owner has a lot to learn. But unfortunately, as an entrepreneur, you likely have no idea about the things you should know about.
Select the business structure you need to optimize your overall operations and financial situation. A CPA will help you determine whether you should enter a partnership, choose a sole tradership, a private proprietary company, and so on. On the other hand, you may find that a different business structure is needed as a business matures.
Ensure that all your accounting procedures align with government regulations and requirements. Advisory-focused CPAs also advise you on the best bookkeeping software to use. In addition, you can better understand and project financial performance with the right features. This will allow you to eliminate repetitive tasks like batch invoicing and so much more.
When it is time to grow your business and expand your operations, your CPA will be your most valuable asset. Remember, CPAs help businesses grow.
Your CPA will first determine which areas of your business are financially prepared for growth by conducting a

financial analysis.

After that, the professionals will provide insight into your income and expense patterns.

Not only will they help you create financial forecasts so you can make the right decisions for your business's future. In addition, CPAs can help you avoid mistakes and stay organized. Subsequently, if you are ever audited, it will be a breeze.
These are just a few things a CPA can do for you and your business. Additionally, they are required by law to have your best interest, which means they will take care of the necessary accounting tasks while ensuring that you make the best business decisions.
Need help learning how to solve your business's accounting technology needs and selecting the right software for accounting or CPA Firms? Visit us at k2e.com, where we make sophisticated technology understandable to anyone through our conferences, seminars, or on-demand courses.