Digital Marketing Trends In 2024 And Beyond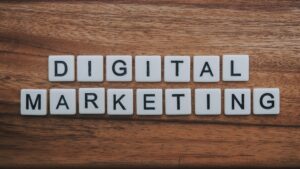 The digital marketing landscape is shifting rapidly with the arrival of 2024, heralding new paradigms that marketers and businesses must grasp. What are the digital marketing trends in 2024 and beyond? The dynamic ecosystem shaped by technological innovations, spearheaded by artificial intelligence, immersive technologies, and an enhanced understanding of customer behavior will change marketing. These are not merely means to keep up with competition but tools to enable profound, impactful interactions with audiences. 2024 marks a significant leap in digital marketing, powered by tech advances such as artificial intelligence and a refined comprehension of consumer needs and behaviors.
Top Digital Marketing Trends For 2024 And Beyond
Harnessing Artificial Intelligence For Personalization
Artificial Intelligence (AI) continues to revolutionize digital marketing, primarily through enabling hyper-personalization. AI's advanced data analysis capabilities allow marketers to tailor their strategies to individual consumers' nuanced needs and behaviors. AI is helping create a more customized, personalized user experience.
Voice search is gaining popularity rapidly, fueled by the widespread use of smart speakers and digital assistants. As illustrated by Adtaxi, consumers opt for hands-free, efficient search methods, and optimizing for voice search has become an essential marketing strategy. This trend underscores the necessity of long-tail keywords and conversational content in SEO strategies. Tools like Pi, your personal AI, enable mobile users to use voice search and AI simultaneously.
Virtual And Augmented Reality
Virtual and Augmented Reality (VR and AR) are ushering in an era of immersive marketing experiences. Brands are leveraging these technologies to offer consumers a virtual touch and feel of their products, significantly enhancing customer engagement. Expect VR and AR to become integral to experiential marketing strategies in 2024.
Predictive analytics will take center stage in 2024. Powered by machine learning algorithms, predictive analytics allow marketers to forecast consumer behavior and purchase patterns. This trend helps businesses develop proactive marketing strategies that resonate with consumer needs.
Content Clustering For SEO
2024 will also see a rise in content clustering for SEO. This technique involves creating a cluster of related content centered around a single "pillar" topic, which helps boost SEO ranking. This trend signals a shift towards topic-based content strategies from the traditional keyword-based approach.
Evolution Of Digital Marketing And Future Trends
Artificial Intelligence (AI)'s role in digital marketing will reach new heights after emerging from the trends of 2023. As AI technology evolves, we will see its applications in marketing become even more advanced, paving the way for more profound levels of personalization and predictive analysis. AI will harness vast data to generate valuable insights into consumer behaviors, preferences, and patterns. Consequently, digital marketing will empower businesses to design and implement hyper-targeted marketing strategies that resonate perfectly with their consumers individually.
In the coming years, immersive technologies such as Virtual Reality (VR) and Augmented Reality (AR) will expand beyond their current applications. They will not be limited to providing immersive experiences but will be instrumental in facilitating remote shopping experiences, virtual product tours, and interactive advertisements. As the line between the virtual and the real world becomes increasingly blurred, how consumers interact with brands and their products will fundamentally change. The transformation will lead to a more engaging, interactive, and personalized customer journey, making the consumer experience more dynamic.
Additionally, the future of digital marketing will witness a surge in the adoption of predictive analytics. As machine learning algorithms evolve, the algorithm's predictive capabilities will become more precise and actionable. Businesses will be able to anticipate consumer behavior and purchase patterns accurately, enabling them to develop proactive marketing strategies that hit the mark every time. Predictive analytics will be crucial in helping businesses stay one step ahead of their consumer needs, thereby driving customer satisfaction and loyalty.
Content marketing strategies will also evolve to become more focused and streamlined. The trend of content clustering for SEO, prevalent in 2023, will continue, signaling a shift from keyword-focused strategies to topic-driven content. This approach will allow businesses to build authority in their chosen topics, boosting their SEO ranking and visibility.
Unlocking Business Benefits With Evolving Digital Marketing Trends
One of the most significant benefits is the ability to deliver hyper-personalized experiences. With AI powering personalization and predictive analytics, businesses can understand their consumers at a granular level. This deep understanding allows companies to provide products, services, and messages that align perfectly with the consumer's needs and preferences, increasing customer satisfaction and loyalty. Not only does this drive repeat business, but it also enhances the company's reputation, which can lead to increased customer acquisition.
The rise of immersive technologies like VR and AR offers businesses a powerful tool to enhance customer engagement. Companies can highlight their products uniquely and compellingly by providing consumers with immersive and interactive experiences. This innovative marketing approach can significantly increase product interest and boost sales. Additionally, it can make the brand more memorable, improving brand recognition and recall.
The shift towards topic-based content strategies helps businesses build authority in their respective niches. Companies can demonstrate their expertise and knowledge by focusing on comprehensive content around a single topic, fostering consumer trust. This increased authority can lead to higher SEO rankings, improving the business's online visibility and attracting more potential customers.
The constant evolution of digital marketing, propelled by innovative technologies and shifting consumer behaviors, creates a transformative landscape for businesses. As we navigate through 2024 and beyond, understanding and integrating influential trends into marketing strategies becomes clear. Companies need to anticipate and adapt to future trends in this shifting landscape. Further, monitoring digital marketing trends in 2024 and beyond is crucial. This proactive approach helps maintain a competitive edge, fueling continued growth and success. Effectively navigating these transformations in the digital marketing ecosystem is critical to thriving and surpassing the competition in the years to come.
If you work in accounting or finance, K2 Enterprises provides continuing education programs to enhance your skills and credentials. Need help learning how to solve your business's accounting technology needs and selecting the right software for accounting or CPA Firms? Visit us at k2e.com, where we make sophisticated technology understandable to anyone through our conferences, seminars, or on-demand courses.