Getting Started With Automation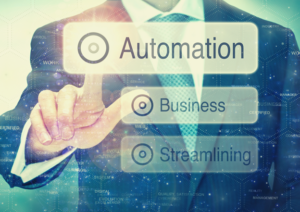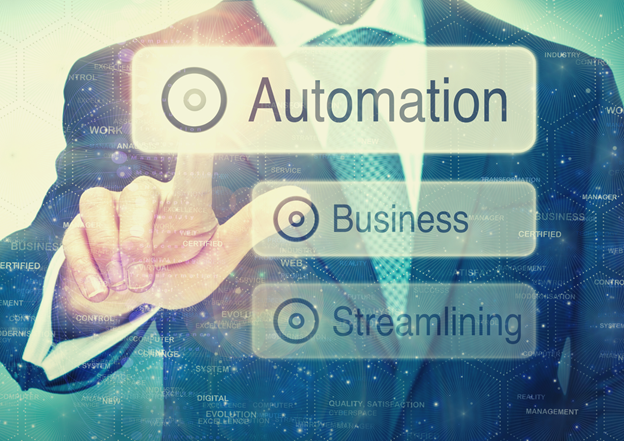 Much has been written and said about automation – and for good reasons! Automation provides all types and sizes of organizations with the opportunity to become more efficient and accurate when processing transactions. And in an era where labor shortages appear to be one of the new normals, automation offers the promise of overcoming these obstacles. Yet, many business professionals struggle to launch their automation efforts, and inertia often wins. Read on to learn some of the fundamentals of getting started with automation.
Identify Your Automation Opportunities
Automation opportunities abound for virtually all businesses. However, one of the keys to success is starting with those with the best chances of success. For example, simple, pre-built automation routines using a tool like Zapier to replicate a transaction from your e-commerce platform into your accounting platform are ones you can implement quickly and without any coding effort. In addition to Zapier, look at other pre-built automation tools from IFTTT and Microsoft's Power Automate. All these pre-built options get you up and running quickly with pre-constructed and field-tested routines. Further, most of these options are available free of charge or at a very modest price point.
Focus On "Pre-Built" Automation Options
To maximize your chances for success, look first to the built-in automation options available in your accounting, ERP, and other platforms. Of course, specific activities you should attempt to automate will depend upon the type and size of your organization. However, most businesses can reap significant rewards by automating the following transactions.
Accounts Payable. Scan-and-populate tools allow you to scan vendor bills and have the relevant details entered directly into your accounting software. The benefits of using this approach include less manual effort and greater accuracy. Further, many accounting applications offer this feature natively, such as Zoho Books. In other cases, third-party tools such as Hubdoc and Dext.
Bank Feeds. Almost all accounting applications available today allow you to integrate your bank accounts directly with the accounting platform. Doing so facilitates automatic transaction recording and posting and quicker bank reconciliations.
Payment Receipts. If you bill your customers electronically, you can have customer payments posted automatically to your accounting platform. Many accounting applications, including QuickBooks Online and Zoho Books, offer this option. Not only does taking advantage of this feature save time and improve accuracy when posting payments, but studies also show that customers pay more quickly when offered electronic payment options.
Approval Processes. You can take advantage of tools available in many accounting applications to automate approvals of transactions. For example, suppose you have a multi-tiered approval process for purchase orders. In QuickBooks Online Advanced, for instance, you could use the built-in workflow tool to create an approval process that automatically solicits transaction approval from each participant.
You can get up and running quickly and easily by taking advantage of built-in automation options, saving tremendous amounts of time and money. Further, these early successes will help build automation momentum and prove to skeptics that automation works and can be a valuable asset in your organization.
Stay Away From Coding, At Least Initially
Over the past decade, many "low-code" automation tools have hit the market. Power Automate – mentioned previously – is one such tool. Others include Blue Prism, UiPath, Automation Anywhere, and Kofax. Each of these – and countless others in the automation genre – are outstanding. However, they are generally a bit more sophisticated in their design, setup, and use than what we've discussed in this article. Accordingly, they won't provide the "five-minute wins" often available with the previously identified options. While you may well turn to and rely on these tools for more sophisticated automation projects, your "getting started" projects should likely depend on the previously-discussed tools to maximize your chances for success and build momentum.
Automation opportunities abound in every organization. Yet, many business professionals don't know how to get started or what types of activities they should consider automating. Fortunately, some easy opportunities exist to improve operations, enhance internal controls, and build momentum for more sophisticated automation projects in the future. Then, as your automation victories mount and you gain experience in the field, you can look to using some of the more sophisticated solutions to create customized automation routines. As you do, you'll be amazed at how you ever got along without automation!