Grants & Programs to Help You Kickstart Your Business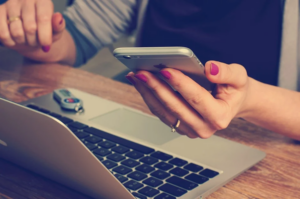 The Small Business Administration's Office of Advocacy reports there are approximately 33.2 million small businesses in the United States. While some businesses have a healthy financial standing, others need a boost to reach their full potential. We are going to suggest grants and programs to help you kickstart your business or your clients' businesses that you can investigate for funding needs.
How Can Financial Organization Help?
It's crucial to have a system for your current funds before you apply for a grant or enter a program to receive a monetary award. In addition, the ability to manage every aspect of your finances, from cash flow to expense tracking, is essential for the effective management of a business.
Keeping finances organized is a small effort that offers enormous benefits, including:
Anticipate potential problems and prevent them from happening
Map out positive financial habits and put them into practice
Make the most of your tax strategy
Assess sales trends and implement them for more profit
Another valuable benefit of organizing finances is the amount of time and effort it saves in the long run, especially in certain business areas – such as invoicing.
Benefits of Reliable Invoicing
Invoicing is an essential component in a slick and efficient business. Specifically, businesses can accomplish faster invoicing with batch automation software, which not only saves time but can also help to cut costs. In addition, the software investment allows for the quick creation of invoices and the ability to submit multiple invoices at once. Solutions here include Zoho Invoice, FreshBooks, and more.
Three Grants and Programs for Starting a Business
Many government and private grants are available to help small businesses get started or take the next step toward success. Here are a few to get you started with your search.
National Association of the Self-Employed (NASE)
Founded in 1981, the NASE has a membership program that provides day-to-day support for small businesses struggling to keep up with large corporations. As a member of NASE, small businesses can apply for the NASE growth grant.
The business development grant offers up to $4,000 for marketing, advertising, recruitment, expansion, and other business needs. Since 2006, the NASE has awarded nearly $1 million to members through the Growth Grants program.
Small businesses that are in good standing and have the following membership plans can apply;
Annual members
Veteran members
Silver members (with annual payment)
Gold members
Monthly members (after 90 days of membership)
Silver members (with a monthly payment after 90 days of membership)
Eileen Fisher Women-Owned Business Grant
Some grants are specific to demographics, offering certain groups a platform for growth. For example, the Eileen Fisher Women-Owned Business Grant awards up to 10 female business owners a total of $100,000 every year.
As the niche is quite specific, there are a few prerequisites to applying for the grant, such as:
Women make up at least 51 percent of business ownership and leadership
The business has been in operation for a minimum of three years
Less than $1 million is earned in annual revenue
The business has a focus on environmental or social change
Veteran Small Business Award
Every year, StreetShares Foundation organizes the Veteran Small Business Award. The goal is to demonstrate gratitude for their service by educating and supporting veterans on their business journey.
Up to $15,000 is reserved for small businesses where veterans (or the spouses of veterans) make up more than 50 percent ownership. The applicant should have a low income or lack financial resources to start or grow an early-stage business or non-profit venture. You can see why these grants and programs to help you kickstart your business can be beneficial.
Getting your finances in order and researching your funding options are critical to the success of your business launch. The above grants and programs are just a few of the many options that are available to you.