Making a CPA firm successful requires tracking and tending to many critical areas of the business. There are concerns about data privacy, staffing issues, keeping up with changing tax laws, delivering quality work for your clients, and so much more. Managing the operations of the firm leaves little extra time to understand and effectively leverage available pricing tools. Getting the pricing basics for CPAs is fundamental for success.
Getting Pricing Right Drives Profitability
And yet, learning to price effectively is a powerful driver of profitability. Moreover, because you can implement change quickly, you will feel the effects of improved pricing in short order. Therefore, if improving profitability is critical, it is unwise to avoid the topic.
"Pricing" may appear to be a gigantic topic that would take forever to learn about in a meaningful way: one could spend months wandering the stacks of books on segmented pricing alone.
But you don't have months. You barely have an hour.
Can You Learn Pricing Basics in an Hour?
In an hour, you can learn what you need to know about pricing to get you off hourly billing and set your CPA firm on an entirely different trajectory. First, you can learn the basics and the most common pricing tools CPAs are using. Then you can make the transition from a low-margin tax machine to a high-margin provider of Advisory Services.

Today, you can learn effective pricing with Pricing Basics for CPAs, a course by Geraldine Carter, available for purchase here.
Benefits of Getting Pricing Basics Right
When CPAs implement menu pricing and understand the spread between prices in menu options, conversion rates increase, as do profit margins. When CPAs shift to flat-rate fees, they can focus on systemization and optimization to get their time back. Finally, when CPAs pivot to value-pricing special projects, clients get better outcomes, and the CPA is better compensated. For these reasons, getting the pricing basics for CPAs right is fundamental for success. Even if you are a pricing expert, we expect you will learn at least one idea you can put to immediate use.
Learn what you need to put your accounting firm on a faster track to profitability with Pricing Basics for CPAs.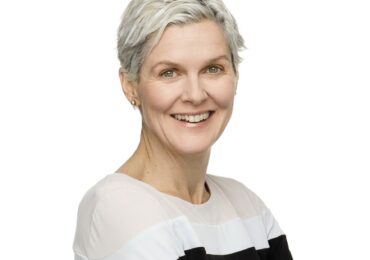 Geraldine Carter is the founder of She Thinks Big Coaching, where she teaches CPAs to build and price Advisory Services. Her clients routinely double their margins in 6 months or less while working fewer hours. In her free time, she can be found mountain biking forested trails or running after her two small children in her hometown of Ketchum, ID.