Grow Your Business Successfully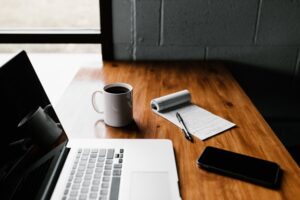 What does it take to grow your business successfully? In the beginning phases of your business, you may only need a modest office. Moreover, your need for space grows as your company does too. If your current home does not fit your business needs while allowing you to live comfortably, it may be time to upsize. Once you determine you want to find a more suitable space, do not fall victim to these common mistakes. If your business is operating virtually, your need for space is minimal. Your needs are different if you work from home and have clients or customers visit your office.
1. Right Business Structure
Laws change over time. Most importantly, different business structures provide diverse benefits. If you expect to experience company growth, now is the time to ensure you have the proper structure. Consider forming an LLC for the limited liability, flexibility, and tax advantages. Your accounting professional can help you decide on the business structure.
Meanwhile, filing the forms yourself or through a formation service may avoid the lawyer fees. Likewise, your accountant may have reasonable and practical lawyers they recommend. Above all, keep in mind that each state has specific regulations. You should check the rules before you move ahead with the structure or depend on your accounting and legal professionals.
Keep the momentum building by staying consistent, as noted in these 9 Tips for Growth. You know what it takes for your company to be successful. So, maintain your positive habits. For example, to increase your sales, build an email list. Meanwhile, stay in touch with the clients who come to you through referrals.
2. Find the Right Space to Grow the Business
While working out the needs of your business location, consider how your existing home could be involved in the transaction. If you plan to buy a new home or if you want to sell your current home, you need a real estate professional, particularly if you have limited real estate knowledge. The real estate agent can walk you through purchasing a new office or home. In addition, the agent can aid you in finding a place in a neighborhood that suits your business and family's needs. Unfortunately, with little real estate knowledge, it becomes easier to make significant mistakes that could cost you.
Before you hunt, calculate the space you need and how much you can afford. The amount you can borrow depends on your credit score, monthly expenses, down payment, and current salary. While your business may be growing and you can project your income to be higher than it is, you still need to make sure you have a solid profit for the last couple of years to show a lender.
Once you have a budget, look at available spaces in the area. It's also wise to look at houses for rent if you need to sell your current office or home before finding a new one. But, again, an online search tool or real estate professional can help you narrow your options during your search.
Business owners must know how to make a house function for themselves and their families. For example, you must ensure you have enough room for everyone, on top of the room for an office where you do not have to deal with many interruptions if you work from home. Set up clear boundaries with your family when you need uninterrupted work time.
3. Handling Further Education Successfully
Many business owners choose not to go back to school once they have some success. The problem is that once your company grows, unfamiliar issues spring up. As your company grows, you have more diverse customer needs. You have a different range of clients that require you to meet their demands. Without education, you may not know how to communicate with many people or meet customers' demands.
Additionally, it would be best to watch out for new competitors while keeping up with your supply chain. Education helps you develop an understanding of how to manage new clients. Consider sharpening your skills by returning to school and enrolling in an MBA program. MBA programs can build your corporate finance, marketing, human capital management, economics, and strategic planning skills. Consider an online program because it gives you the flexibility that traditional courses do not. You can balance family, work, and school.
Getting your business structure right is critical. Understanding how to grow your business in a suitable place is crucial to balancing your home life with your profitable company. As you grow your business successfully, you should continue to learn. As your business grows, you must prepare for what comes next.
Need help learning how to solve your business's accounting technology needs and selecting the right software for accounting or CPA Firms? Visit us at k2e.com, where we make sophisticated technology understandable to anyone through our conferences, seminars, or on-demand courses.