How to Resolve Your Business Debt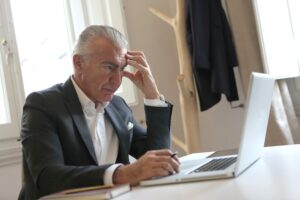 Getting a business out of debt can be challenging. What steps can you take and learn how to resolve your business debt? First, you'll need to assess your financial circumstances and decide when to turn to professional help and how to deal with creditors. Consolidating debt is a difficult but rewarding process. Consolidation requires complete honesty with yourself and your associates. Consider the following insights to help you along the way.
You should strongly consider forming your business as a limited liability company. LLCs have various tax advantages and offer some protection for your personal assets in case your business ends up in debt. The advantages and protection can vary based on the state where your business is located, so you need to research the specific advantages or disadvantages of an LLC. You can hire a business formation service if you want to streamline this process using professional help.
Consult a Certified Public Accountant
When you realize your business is in serious debt, the most crucial step is hiring a certified public accountant to audit your financial information and assess any tax debts. Paying money owed to the IRS and other government entities is the most important part of debt resolution because it impacts your ability to operate legally. An accountant can also make financial projections based on your business's current income and expenditures, empowering you to make the right moves.
To find the best strategy for handling your business's unique circumstances, you need to create a budget. Your accountant can help you structure it so you can see the income necessary to get your business back on track. This step also makes it easier to tell how much you can spend on certain operations without setting yourself back. In addition, it should provide an honest assessment of your current capital, resources, and fixed and variable costs. Without this transparency, it's difficult to organize an effective debt resolution plan. A simple budget methodology is explained in the book Profit First by Mike Michalowicz. There are CPAs that specialize in the Profit First approach. K2 can help with a variety of budgeting courses.
Increase Income and Reduce Business Expenses
Once you have concrete knowledge of how much money your business is earning, you can decide how to scale back and increase income to satisfy debts. These decisions can take on a variety of forms. For example, you may need to sell business assets that aren't crucial to operations or eliminate less profitable products or services. This process may also require you to let some employees go, end contracts with vendors, or explore new investment opportunities.
Satisfy Debts Owed to Vendors and Business Partners
Even after satisfying tax debts, your business may owe significant amounts of money to vendors or business partners. Suppose this debt is substantial, or you disagree with another party about the amount owed to them. In that case, you should hire a business lawyer to represent your interests in any negotiations or legal disputes. A skilled business lawyer can also help you reach agreements with vendors to satisfy debts and salvage relationships that are necessary for you to keep operating and profiting.
As you satisfy debts, be sure to store all necessary paperwork both on paper and digitally. Tracking the paperwork ensures you have backup information at the ready. To help your accountant, you can compress PDF files into one for easier sending.
Recovering from a fair amount of business debt while keeping your business intact will be both a relief and a wake-up call. To ensure you don't revisit this scenario, implement new methods for managing your finances, and avoid debt whenever possible. In addition, many business owners may find they want to have a deeper insight into financial management. It's ideal for taking college courses for more knowledge about accounting principles and applications. Online universities offer a wealth of opportunities, and they have the added bonus of providing flexible learning options.
If your business is in serious debt, it takes a lot of focus and legal assistance to resolve these issues. Hopefully, the steps above will teach you how to resolve your business debt. Hire professionals as necessary, make sure to contact vendors to discuss any severe debts, and assess whether it's best to keep operating your business. Sometimes the company can continue as usual, and sometimes restructuring is the best option.