Here's How Launching a Company Rejuvenates Your Career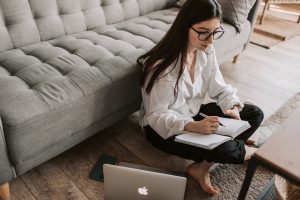 A career setback may have you questioning your professional path, but that doesn't mean you don't have the right skills to succeed. Instead of focusing on the negatives, think about forging your own way. Launching a company likely rejuvenates your career because you'll be pursuing your passion. Here's why it's a great idea to launch a startup – and advice on how you can go about it.
Why Start Your Own Business?
Starting your own business can afford your independence, confidence, and the opportunity to scale your wealth. Still, it's challenging to build a company from the ground up. Consider the challenges of business ownership before getting started.
As Forbes notes, some of the top challenges entrepreneurs face revolve around getting their startups off the ground. Especially in the early stages of your journey, it's an excellent idea to connect with other professionals. Working with a mentor like Nick from Origin Leadership can help you realize your goals and achieve success.
4 Tips for Entering Entrepreneurship
Leaving a comfortable job (and stagnant career path) can be scary but also freeing. As you start out on your entrepreneurial journey, consider these four tips for building a business model that works.
Many would-be business owners hit a wall when it comes to financing. If you don't have spare cash lying around to invest in your company, consider small business funding options. From government loans – like SBA Express Bridge loans and traditional SBA options – to non-government funding sources, there's no shortage of assistance out there.
Learning how to start a business after a career setback requires you to be strategic and open-minded. Despite your best intentions, your business is bound to encounter challenges. From products that don't sell to a service model that always needs tweaks, adaptation is the entrepreneurial game's name. As Startup Nation elaborates, some of the most successful entrepreneurs' top traits include passion, tenacity, flexibility, and resilience. Keep this in mind when adapting to changes within your business model.
Perseverance is a Key Trait
You may be looking toward business ownership as an alternative to a corporate career. But the truth is that like climbing the professional ladder, starting your own company is fraught with risk. Fundera reports that 20 percent of small businesses fail within their first year. Perseverance will be essential when building your brand – even if you encounter failure in your first attempt.
Branding Can Build Your Biz
You might think of branding as something that worries only large companies. Iconic labeling and recognizable acronyms are only for big names, right? Wrong. Even smaller-scale organizations need a solid branding strategy. Developing your brand can help you attract your ideal customers, elevate your value, and build networking connections.
Find Your Ideal Business Venture
The perfect business venture is out there somewhere – but how do you find it? Prioritizing your passions is smart, but you'll also need to consider what industries are the most lucrative. According to The Balance, some of the most profitable small business niches include technology, software, and food. But don't underestimate the personal benefits of launching a company that rejuvenates your career.
Brick-and-Mortar Companies
Opening a restaurant or bar might seem risky these days. But if your model is innovative – or even portable (food trucks continue to be a hit) – your odds of success increase exponentially. Similarly, retail can be a boon for business – but moving online may also be smart.
Whether you decide to go freelance or hire staff, offering online services is an excellent way to weather economic changes. From writing or graphic design to accounting or bookkeeping, there are tons of services you can offer online to a wide range of clients. Further, additional opportunities could include an Online Shop as covered next.
ECommerce is another online business that involves physical products. You can choose a drop shipping model or maintain inventory in your home or storage space. Creating an eCommerce shop may be the most straightforward way to establish a solo business.
Launching a company that rejuvenates your career after a professional setback can feel impossible. But happily, branching out into entrepreneurship affords you endless opportunities. All it takes is a smart plan – and plenty of motivation – to get started.