Marketing Strategies That Fit Your Firm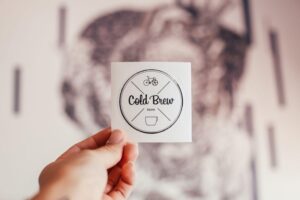 Marketing strategies that fit your firm can integrate both new and traditional methods. Most importantly, choosing marketing strategies that fit your firm would be best. Meanwhile, marketing methods have expanded recently to keep up with the latest tech, but several traditional methods are still just as effective. You can also mix some "old-fashioned" marketing styles with newer trends to maximize their reach. For example, utilizing items like mixer events, conferences, postcards, flyers, business cards, and tools like email marketing can help you expand your base while developing a stronger relationship with your clients and customers.
Which Marketing Strategies Fit?
The key is determining which methods make the most sense for your business. In addition, learn how to make the most of things like logo design and catchy slogans. For professional accounting services, referral marketing, face-to-face events, and client discovery meetings still have their place. For industry accountants, the business type and style determine the marketing choices. In all cases, remember to use an omnichannel approach. In other words, use new and traditional methods with several techniques and measure the results. Do you need more expertise? Hire outside contractors. If you need better understanding of KPI metrics, consider furthering your education to boost your business and technical skills. For example, K2 Enterprises offers courses in accounting and tech so you can feel more confident about the financial end of your company, leveraging technology.
Here are a few ideas for finding suitable marketing methods for your needs.
Consider Your Budget When Setting Marketing Strategies
The first thing you will want to consider when implementing traditional marketing methods is how they will affect your budget. The cost of printing stickers, flyers, or brochures varies, but it's a cost-effective way to spread the word about your business. A billboard is another excellent option. While it is also pricey, this cost can often be offset by the permanence of the marketing since it will stay up for weeks or months. In a local market, radio and television advertising may be surprisingly cost-effective. Consider an ongoing campaign or using advertising spots during extraordinary events. Use these methods on their own or in conjunction with digital marketing. Certainly, figuring out your budget in the beginning is crucial.
Hire The Right People For Your Firm
When you are ready to add digital marketing to traditional tools, hiring a pro to help you make the most of it is a clever idea. An email marketing specialist can write compelling copy. Moreover, they can design the perfect template for your business's needs. As a result, you can make the most of your communication with your audience. Firstly, get familiar with why this method works. Secondly, investigate email marketing services via online job platforms. As a result, this allows you to read client reviews and learn more about costs and delivery times.
You can also look for a social media manager who can boost your online presence. Consequently, you can keep your customers up-to-date on your business services, which offers many benefits. This type of pro usually charges between $14-$35 per hour, but you can weigh different skills on the job site and find the right fit. In addition, the selection of professional services with online reviews is increasing. To sum up, digital branding for professional services is reshaping the profession.
Make Your Website Do The Heavy Lifting
Once you've found the right people to help with tasks like email marketing and social media management, it's crucial to consider how to maximize your website. A visit to your website is the goal for customers on the receiving end of your marketing methods. What will they find when they arrive at your site? Is it easy to navigate? Accessible for all abilities? Adding the right content–such as infographics and a striking logo–can help you make a significant impact. As a result, this means working with a web or graphic designer and sharing images with them. Compressed JPG files can lose their quality. You can send high-quality images using a JPG-to-PDF converter. Have more than one JPG image? Put them all into one PDF and call it a day.
Integrating innovative marketing methods into existing ones can be challenging without the right strategy and tools. Above all, take some time to think about which options make the most sense for you. Subsequently, you can make the most of your approach by combining traditional methods and newer tech. To sum up, choose marketing strategies that fit your firm.
If you work in accounting or finance, K2 Enterprises provides continuing education programs to enhance your skills and credentials. Need help learning how to solve your business's accounting technology needs and selecting the right software for accounting or CPA Firms? Visit us at k2e.com, where we make sophisticated technology understandable to anyone through our conferences, seminars, or on-demand courses.