How Small Business Owners Can Address Inventory Troubles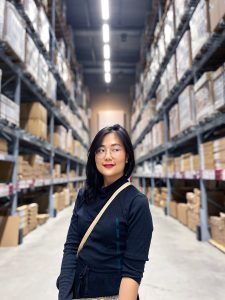 Inventory mistakes can be quite costly, so the sooner you can address issues, the better. If you are a small business owner, you can not afford inventory troubles. However, knowing what to do and knowing how to do it aren't necessarily the same thing. Some inventory solutions simply aren't intuitive for maintaining stock or parts, so here's what you need to know.
If you're still tracking inventory with a traditional pen and paper, you're losing time to your competitors. While most businesses resist going paperless because revamping their processes is a significant undertaking, it's not just the wave of the future—it's the wave of right now.
Modern computerized inventory systems, with their software, barcodes, and scanners, are the new industry standard for a good reason. For one thing, they are far quicker and more efficient than old-school tracking methods. Automated tracking reduces the chance of human error, as well. While your staff is an integral part of your system and that won't change, their fatigue, attempts to multitask, as well as issues like noise and stress can all contribute to mistakes.
What's more, your company's data is safer in the cloud, and on top of that, as Adam Fridman explains in his Inc. article, moving to the cloud means better flexibility and scalability. In other words, your pen and paper are inhibiting your growth in every possible way.
If the thought of revamping your system is holding you back, keep in mind there are professionals you can outsource for tasks along the way. For example, if you don't yet have an e-commerce website, or if your dashboard needs to be tweaked, you can hire top freelancers to make the adjustments you need to match your inventory numbers with your site. If you can't spare the staff to get an up-to-date count for your starting point, you can even look to agencies or job websites for inventory management and counts. For everything from architects who design your next warehouse to administrative assistants who tackle your calendar and office chores, there is talent available if you just know where to look.
Too Much Stock Means Too Little Space and Money
While it might feel wise to stock up when you have a hot seller or find a great deal on products or services, Netstock explains that too much proximity can hobble you. An excess of inventory takes up room on your shelves needed for more profitable items. Likewise, if you have too much stock, and it ties up your money. If you have free capital, you can be flexible, keeping up with changing customer demands.
The answer lies in setting better reorder points for your items. Again, this comes back to improving your computerized inventory system to help streamline your management. It's essential to monitor your reorder points accomodating delivery times, supplier capabilities, and customer demand. Further, with an automated inventory system, these factors can be calculated and adjusted for you. You should let the system guide your choices, rather than continually trying to guess optimal stock levels. While you can always unload your excess inventory, sometimes it means taking a cut. That's never a happy solution.
But Don't Run Out of Stock
While too much stock is a space and money waste, at the same time, too little inventory poses some other apparent concerns. It doesn't take long for customers to become annoyed if you can't meet their needs. Additionally, the last thing you want is for them to take their hard-earned money—and purchases—elsewhere.
The purpose of maintaining inventory, particularly in a large volume like a warehouse, is to cover your lead time between customer orders and receipt from suppliers. The keys to a healthy balance between being overstocked and understocked are wise reorder points and demand forecasting. Use appropriate formulas to develop a logical and timely system and choose automation to support your goals. And on the off chance that you do have a shipment delayed or there is an unforeseen outage, inform your customers in a way that they find pleasing. Offer to contact them when you have the item back in your warehouse, offer a higher-cost replacement for the same dollar amount, or find another mutually agreeable solution.
So What Systems Should You Consider?
There are dozens of software options available, depending on the size of your business. In our K2 Continuing Professional Education (CPE) courses, features and capabilities of solutions of all sizes and types are explained without a sales pitch. You can find a list of our accounting software courses here and our conferences here. Additionally, you can see a list of potential solutions on the Accounting Software World website.
Note that the size of your business and the complexity of your inventory dictates the best solution. The accounting software pyramid illustrates the size and scale of solutions graphically. Remember that outsourced skills can help you select and install systems. However, you should follow a selection process.
If products are the lifeblood of your business, you need to keep inventory flowing correctly. Develop a system that keeps you competitive, avoid having too much or too little on your shelves, and take steps to keep your customers satisfied. As a business owner, you do not need inventory troubles to drive your customers to competitors.