AICPA Launches ".CPA" Domain
The ".CPA" top-level domain is now a reality for Certified Public Accountants. On September 1, the AICPA began accepting applications for the new top-level domain. Firms can submit applications to reserve their domain names during the early application period, which ends on October 31.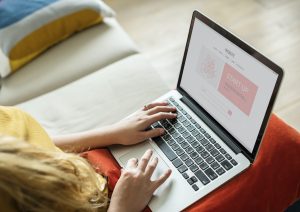 What Is A Top-Level Domain?
A top-level domain is part of the Domain Name System (DNS) of the Internet. As its name implies, a top-level domain sits at the top of the DNS naming hierarchy. In short, every web site incorporates a top-level domain as part of its name. For example, the domain name of www.k2e.com uses ".com" as its top-level domain. In addition to ".com," other commonly used TLDs include ".gov," ".biz," ".info," ".net," and ".org." The Internet Corporation for Assigned Names and Numbers (ICANN) manages most of the top-level domain infrastructure worldwide. Presently, over 1,500 TLDs exist.
Why Is There Now A ".CPA" Top-Level Domain?
The AICPA is now making available the new ".CPA" top-level domain exclusively to CPA firms. Among other potential benefits, a firm that uses this new TLD may experience reduced risk associated with the potential for phishing frauds. This risk reduction is attributable to it being harder to spoof the firm's ".CPA" domain, compared to ".COM" or similar domains.
Because of the security benefits cited above, using a ".CPA" TLD helps to enhance client trust. Keeping in mind that the AICPA controls usage of the TLD, firms that opt for it receive the distinction of verification by the AICPA, showing that these firms are serious about protecting the security and privacy of client data.
Additionally, a firm that utilizes a ".CPA" TLD can distinguish itself from non-CPA competitors. Presumptively, this should help CPA firms build brand recognition in a market that is becoming more competitive every day.
How Do I Reserve A Name For My Firm?
The AICPA began accepting applications for TLDs on September 1. During the early application period – which ends on October 31 – firms can apply to reserve a ".CPA" domain. Presently, only CPA firms – not individual CPAs – can apply. Further, firms applying during the early application period must agree to a set of usage requirements, including time limits on when the firm will begin using the new domain. To see all the conditions or to apply for a ".CPA" domain, click here or visit https://register.domains.cpa/apply-now/.
The availability of CPA-specific domains represents a great opportunity for CPA firms. By taking advantage of the newly-available names, firms can reduce risk, improve brand recognition, and show clients that they are serious about security and privacy. Firms considering a move to the newly-available ".CPA" TLD should move quickly to apply so that they have the best chance of securing the most desirable domain.