A Financial Survival Guide for Small Business Entrepreneurs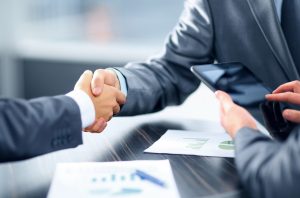 Being a small business owner can be extremely rewarding. On the other hand, managing a business on your own can be challenging, especially in uncertain times like the ones we're all going through. Here are some tips and tricks that can serve you as a handy financial survival guide for small business entrepreneurs.
Don't Spread Your Resources Too Thin as an Entrepreneur
When running a business enterprise, many people tend to be too eager to grow their business fast. Paired with the old saying that "you have to spend money to make money," this point of view frequently causes small business owners to spend as much as possible, as fast as possible.
Try not to do it. Be patient and rely on the resources at your disposal if possible. Sadly, we live in uncertain times. Just because you can afford a bigger office space now doesn't mean that you'll be able to do so six months down the road. Take your time and do the best you can with what you've got.
Keep Your Personal and Small Business Finances Separate
This one might seem obvious, but many people tend to lose track of what portion of their money goes where.
Set up a separate checking account and use a dedicated credit card for your business expenses. Some people even set up multiple business accounts to manage overhead costs, vendor payments, employee payroll, etc. This is a critical element of A Financial Survival Guide for Small Business Entrepreneurs. Consider business accounting software found on our Accounting Software World web site or from CompanyDebt.
Have Backups of All of Your Records
It's easy to overlook that computers and hard drives tend to break, and papers can be lost.
Because of this, it's always a good idea to have backup information about your financial transactions. If the primary records are lost, you should always have a copy as a reference in case there are questions about your business activities.
Small Things Can Lead to Big Gains in Small Business
As a small business owner, teach yourself to notice the small things.
When it comes to your employees, this one goes two ways: take note of the ones who are working hard, who go above and beyond their line of duty, and reward them accordingly. On the other hand, try to figure out what's bothering your least motivated workers and try to get them out of the dump.
Motivation might seem irrelevant as a piece of business advice, but it's not. Satisfied workers perform much better than those who are not happy, which can save and even bring you money in the long run.
Another thing to consider when thinking about small things is that there is no such thing as "small money." Every penny you save matters if you want to make it big.
Communicate with Your Staff
Another part of interpersonal relationships that can save you from a potential headache or money loss in the future is clear communication with your employees. All your accounting and bookkeeping efforts can go to waste if the rest of your team isn't familiar with what you're doing in this area of business and why you are doing it.
Communication is particularly important if several people are dealing with your finances. Set up a clear set of rules and establish a uniform system that everyone will adhere to and follow.
Keep Track of Your Debt and Credits for Financial Survival
There is more to financial transactions than merely keeping a record of all the actual money spent and earned. Sure, money that flows in and out of your business is essential, but so is all the money you owe to someone and vice versa.
What amounts of money do you expect soon? What about potential late bills? Please pay attention to these two categories and try to keep them in sync, so that any money you receive as a debt payment goes directly to settling a debt you need to pay.
Stay Away from Bank Loans
This piece of advice is just an extension of the "don't spread yourself too thin" rule listed above. It's common sense by now, but it bears repeating banks are not your friends. Sure, you might be able to make an excellent initial investment with the money you've loaned, but running a business means ongoing expenses such as utilities, rent, salaries, and all kinds of maintenance costs.
Do whatever you can to avoid paying interest rates on top of your current expenses. Try peer to peer lending, crowdfunding, or anything else that can help you avoid bank loans restrictions. This piece of advice might be the most important of our Financial Survival Guide for Small Business Entrepreneurs tips. 
Step Outside of Your Comfort Zone
Many small businesses tend to be local, not only physically, but also in their work scope. While there is nothing wrong with keeping things modest and respecting the tradition, if such a business model doesn't bring you the same profits as it used to, maybe it's a good idea to spread your range.
Groom the Relationships with Your Existing Customers
A small but genuinely loyal customer base is more valuable than a broad base of fickle potential customers. That's why you should pay extra attention to maintaining and strengthening the connection with loyal customers. Customer relations management is an essential asset in keeping devoted customers by your side.
Hire Professionals When Needed
If your business grows beyond what you can manage on your own, congratulations. When this happens, don't hesitate to hire a professional bookkeeper who can help you stay on top of your business records.
Hiring a professional can offer you reliable financial records and data along with regular and timely financial statements, and unbiased record keeping and evaluation. But, most importantly, it can bring you the peace of mind you need to focus on other aspects of your work and grow your business further.
These resources should help with accounting for entrepreneurs. It would have been good to have this financial survival guide for small businesses when starting my new operations. While you may have great ideas as an entrepreneur, remember to involve a professional accountant or bookkeeper to keep your new idea compliant with the law.
The ideas in this article come from Michael Deane. Michael has been working in marketing for almost a decade. He has worked with a huge range of clients, which has made him knowledgeable on many different subjects. He has recently rediscovered a passion for writing and hopes to make it a daily habit. You can read more of Michael's work at Qeedle.