Five Key Things To Know About Windows 11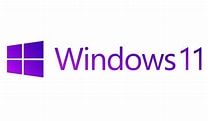 By now, you have likely heard that Microsoft will release Windows 11 later this year. Although more evolutionary than revolutionary, Windows 11 will impact businesses and individuals alike. Therefore, whether you plan to upgrade immediately or wait a while, now is the time to develop your upgrade strategy. Read on to learn five key things about Windows 11 to help you create that strategy.
Key New Features In Windows 11
One key new feature in Windows 11 is a redesigned user interface. In particular, the Start button and the taskbar have relocated to the bottom center of the screen. Also, the Start button will show recently used files.
Another key new feature is integrated Chat and videoconferencing tools from Microsoft Teams. Thus, if you use Teams, you can access your tools directly from the taskbar. Also, surprising many, Microsoft announced that Windows 11 can run apps designed for the Android operating system. You will be able to search for and install these apps from the Microsoft Store.
Additionally, Windows 11 improves how computers arrange windows. For instance, Snap Layouts and Snap Groups allow you to quickly arrange multiple open windows on your device. Further, if you disconnect from a second monitor, icons for the apps open on that monitor will appear in the taskbar.
Also, laptop and tablet computers may get better battery life with Windows 11. With the updated operating system, users may be able to manage how often the screen refreshes. Reducing the number of refreshes per second improves battery life.
The New Version Of Windows Requires More Horsepower
A potential drawback for some, the new version of Windows requires more computing power than its predecessors. Specifically, Microsoft released the minimum hardware requirements for Windows 11, and they are substantially more demanding than for prior versions. 
An Intel 8th Generation Coffee Lake or Zen 2 CPUs, or higher
Trusted Platform Module (TPM) 2.0 support
4 GB of Random Access Memory (RAM)
64 GB of storage
The practical implication of these requirements, should Microsoft stick to them, is that millions of existing devices will not be eligible to upgrade to Windows 11.
The Windows Update Is Free
Like previous versions of Windows, the upgrade to Windows 11 will be free for existing Windows 10 customers. In a July 24 announcement, Microsoft announced that consumers would begin to receive the update during the 2021 Holiday Season. However, some IT professionals speculate that update could start arriving as early as October.
If you are running Windows 10, you can check your Windows Settings to see if the upgrade is available to you at any point. To do so, go to Settings, Update & Security, Windows Update, and click Check for Updates. If it is available to you, you will see Feature update to Windows 11. If you see that, click Download and install.
The New Version Of Windows Will Provide Enhanced Security
In an ever-risky cybersecurity environment, one of the most critical enhancements in the new version of  Windows is better security. More to the point, with the Windows update, Microsoft seems to embrace the concept of "zero-trust" security models. The requirement of a TPM chip for Windows 11 devices seems to confirm this strategy. With a TPM chip in place, the operating system can create and store encryption keys. Further, the TPM chip can assist with authenticating a device, a key component of zero-trust security models. Moreover, the new version of Windows enables other security measures by default, rather than relying on end-users to activate them, further improving security.
Settings Will Be Easier To Find And Manage
For those who occasionally need to tweak various settings, Windows 11 will make it easier to do so. With a redesigned Settings app, you can access and manage your Settings easier than with Windows 10. For instance, you will be able to see which devices are paired to your computer. You will also be able to see which subfolder you are currently looking in. And, the new version of Windows will remember where windows were located you reconnect to an external monitor. All these improvements should translate into less time managing your device and more time using it.e.
Many consider operating systems a "necessary evil" of computing – perhaps rightly so! However, refinements continue to appear that make them more palatable and contribute to efficiency and security. The next version of Windows seems to offer such advances. While it's not as revolutionary as some of its predecessors, the enhancements promised in Windows should make computing easier and safer for potentially hundreds of millions of users. However, keep in mind that older devices probably not be upgradable, so there could be new hardware costs on the horizon. So begin planning now for your migration to Windows 11 to ensure no unpleasant surprises along the way.