What Is Data Loss Prevention, And Why Should It Matter To You?
Data Loss Prevention (DLP) tools are increasingly important in a world of ever-increasing cybersecurity risks. DLP tools help prevent sensitive and private data from leaking into the hands of those not authorized to see it. Interestingly, many business professionals already have access to DLP tools, but these tools remain undeployed in most organizations. This article helps you learn what DLP is and why you should deploy these tools.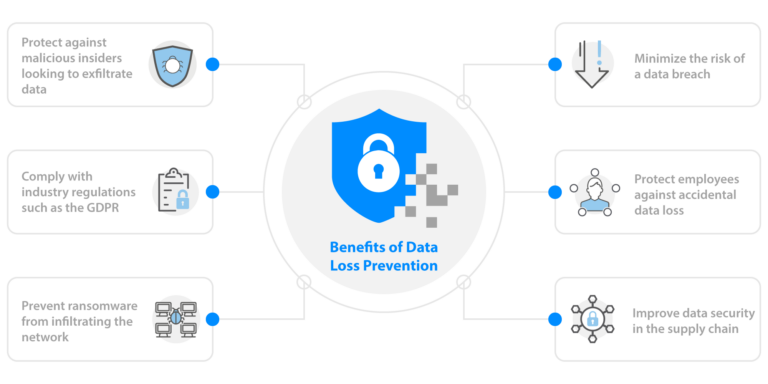 DLP tools and technologies provide Information Technology (IT) administrators and end-users alike with an easy-to-implement and easy-to-use technology. Principally, DLP helps ensure that sensitive and private data does not become known by users unauthorized to see it. For example, with DLP, an organization can prevent users from emailing documents containing Social Security Numbers outside the organization. Similarly, DLP rules can prevent users from saving spreadsheets containing bank account numbers in folders accessible by team members with no business requirement to view the bank account number.
In both examples above, DLP technology maintains the confidentiality and security of sensitive data, reducing the risk of accidental exposure. Further, you can configure the DLP rules so that they address your specific security needs and concerns. For instance, if you run business-oriented Microsoft 365 subscriptions that include Exchange Online, you can use the predefined DLP templates. These templates can scan outbound emails for possible violations of rules in force. Moreover, you can customize these rules to control how the technology handles messages that violate established guidelines.
To illustrate, suppose a team member attempts to send an outbound message that violates an existing policy. In that instance, you can control whether the system blocks the transmission or whether it allows it to pass. Also, you can indicate whether the system sends a notification of the action. You can direct that message to the original message's sender, manager, IT administrator, or any combination of the three.
Using DLP in connection with an organization's email platform is a best practice in today's ever-risky environment. But, you can and likely should use DLP with data storage platforms. These platforms include traditional servers and Cloud-based resources such as OneDrive for Business and SharePoint Online. For instance, suppose you and your team members routinely store data in OneDrive for Business. In that case, you can indicate which folders are acceptable for storing sensitive information. You might, for example, indicate that a specific folder cannot contain data files that include Social Security Numbers. On the other hand, you might indicate that a different folder accessible only by the organization's HR staff can store files containing Social Security Numbers. With this type of flexibility, you have the flexibility to enhance cybersecurity with an adaptable and highly-configurable set of rules.
Training And Automation Are Key To Success
Although DLP is a terrific example of an effective internal control procedure, healthy doses of training will also go a long way toward further reducing risk. To illustrate – in addition to DLP – you should create and implement an entire cadre of internal control policies and procedures relating to sensitive data. Further, you should ensure that each team member understands the importance of complying with these policies and procedures and actively promoting them. Finally, as your business processes evolve, you need to update your security policies and procedures to match the current operating environment. If you take these actions in concert with implementing DLP, you will take significant steps toward reducing the risk of compromising potentially sensitive information.
Where Can I Get DLP Tools?
Fortunately, you may already have access to DLP tools. For example, if you run a business-oriented Microsoft 365 subscription, you likely already have access to a DLP platform because Microsoft includes it in your subscription. If you have Admin rights in the Microsoft 365 subscription, you can go to the Compliance center to activate DLP in your subscription. Similarly, Google subscribers can enable DLP in Google Drive and Gmail.
For those seeking solutions outside their productivity suite platforms, third-party tools such as Endpoint Protector,  Solar Winds Access Rights Manager, and Code 42 represent viable options for improving security.
DLP tools are by no means the only cybersecurity solution you should run. But, they clearly belong in your cybersecurity toolkit. Fortunately, for many organizations, taking advantage of DLP requires only activating a tool they already own, such as Microsoft 365 or Google Workspace. On the other hand, if you do not presently have access to a DLP platform, you will find many excellent options which can help you reduce the risk of disclosing sensitive data. Therefore, no matter the size or nature of your organization, you'll no doubt want to check out how you can take full advantage of Data Loss Prevention tools immediately.
Interested in learning more about DLP and other cybersecurity solutions? Consider participating in a K2 Enterprises Technology Conference. CLICK HERE for more information.