Essential Tech For Business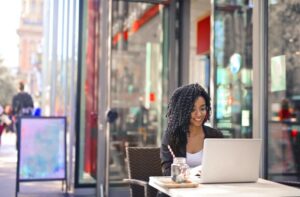 Success is easier when you have the essential tech for business. Whether you're a solopreneur, entrepreneur, small business owner, or advising clients, you probably already know the benefits of technology. You also understand how entrepreneurs control their career path – including more freedom and flexibility than you would have in an office job. But to succeed in your role and build a lucrative career, you must incorporate modern technologies. In addition, technologies can grow your brand and keep your business a well-oiled machine. So here are some essential tools to invest in for your entrepreneurial pursuits.
Admin tasks are likely not a top priority when you're trying to grow your business. Fortunately, many tools on the market can automate tasks while you focus on growth.
Data and Software = Essential Tech
Doing business in this digital age requires being comfortable working with and securing data.
Especially if you have a creative side, using the right tools can make your life much easier when producing quality content for your business.
Marketing Strategies for Business
Much of your success will depend on how effectively you promote your products or services. Let marketing software help!
As an entrepreneur or advisor, your goals are growth and long-term success. Using today's technologies will go a long way in moving your business forward. Success is easier when you have the essential tech for business. The tools above are an excellent starting point but continue seeking other tech solutions for your business.
Need help learning how to solve your business's accounting technology needs and selecting the right software for accounting or CPA Firms? Visit us at k2e.com, where we make sophisticated technology understandable to anyone through our conferences, seminars, or on-demand courses.