Versioning - An Underrated And Underused OneDrive Feature
For those who use OneDrive, storing documents in the Cloud-based repository is only one of the benefits the utility offers. In addition to using Microsoft's Cloud as a storage tool, you can also use it to recall and restore previous versions of documents. Not only will you find this feature valuable, but you will also so how easy it is to access and use. So, read on to learn how to take advantage of OneDrive's versioning feature.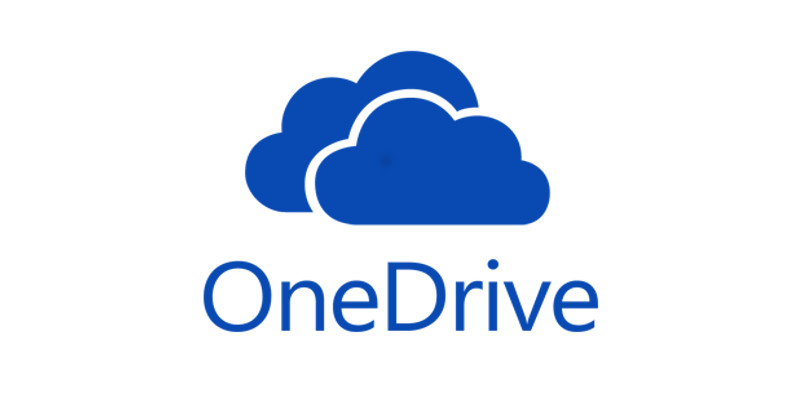 Store Your Documents In The Cloud
Although it might seem obvious, the first step to taking advantage of versioning feature is to store your documents in Microsoft's Cloud. When you do, OneDrive tracks all subsequent changes or revisions to the stored document. And note the service even tracks changes and modifications to some document types in addition to those generated by Microsoft Office applications. So, for example, if you make changes to a PDF stored in OneDrive, the service will track changes to that document.
Viewing Prior Versions Of Documents
Assuming you've stored a document in OneDrive, you can see all the prior versions of the file. To do so, access your account using one of the following three options:
Opening the app,
Navigating to your account through Explorer, or
Accessing your account through your browser.
Figure 1 illustrates accessing a OneDrive Account using Explorer.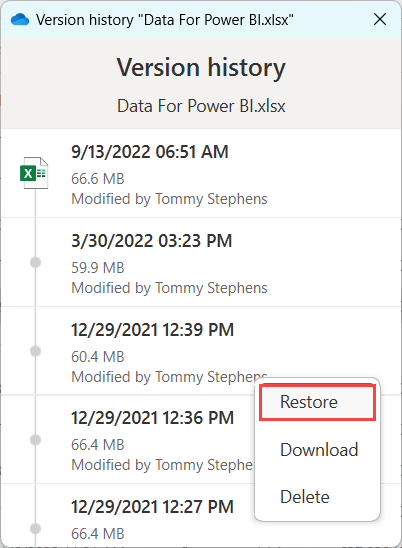 Restoring Prior Versions Of Documents
Upon accessing your OneDrive and locating the document you're interested in, choose Version History, as shown above. When you do, you will see the Version History dialog box shown in Figure 2. In that dialog, you see a history of access to the document.
If you want to "roll-back" the document to a prior version, instead of choosing Version History, click the version in which you are interested and select Restore, as shown in Figure 2.
Upon restoring the selected document version, that version becomes the "most recent" version of the document and will open for editing whenever a user chooses that document.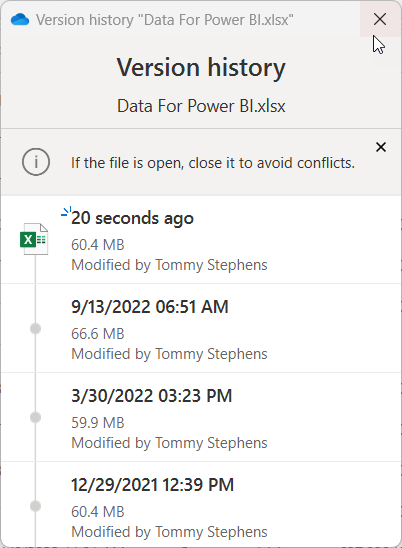 Millions of users store documents in OneDrive. However, fewer users know how to track and manage multiple versions of the same document using OneDrive. As you can see, the process is quite simple. Just store your documents in OneDrive, and it handles the versioning for you. Give it a try – it sure beats saving multiple copies of the same document, each with a different file name!
You can learn more about OneDrive and document management by participating in a K2 Enterprises training event. For more information, click here.
You can also learn more about OneDrive and Versioning by clicking here to view a Microsoft article on the subject.