5 Ways to Improve Your eCommerce Business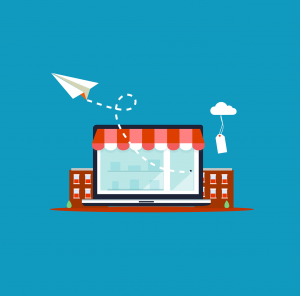 eCommerce growth has never been a straight line. What we're seeing makes a clear case for 2021 being more complex than ever. In other words, if you want to protect operations, eCommerce businesses need to better understand their finances. Above all, it is critical to watch revenue channels while minimizing threats and unnecessary expenses. We think you'll find these 5 Ways to Improve Your eCommerce Business helpful to your business.
We've put together five core areas of focus to help eCommerce brands put themselves in better financial shape in the New Year, just like we provided tips for tackling eCommerce Challenges. 
1. Spend where you can understand efficiency promises to improve your eCommerce business
One core financial warning for 2021 is that productivity may suffer as people struggle with home-work life balance while tech creates distractions and personal habits continue to change. For instance, Gartner notes that productivity was already slowing, and COVID-19 further harmed this.
So, if you're looking to put your eCommerce business in better shape, spend on elements that create efficiency if you understand the promise. In addition, look for options like a chatbot that reduces demand on your customer service agents. Can you automate an email that you send to every customer? Does that new automation tool get it right?
When a new eCommerce tool comes along, don't jump in if you can't see the "why" or "how" behind it. For example, if you're getting sales emails that promise a pop-up window on the checkout page increases conversions, get a detailed explanation of how it sells more. After that, understand how it overcomes the fact that past disruptions often led to more abandoned carts. Get the vendor to explain why it works until you're comfortable.
Prioritize the spending you can tie to a specific gain. Just don't forget that some improvements are about helping your team do great work and have a better day.
2. Outsource outside of core work – a sure way to upscale
For many, eCommerce is primarily a sales and service operation. That's why drop-shipping and drop surfing can be viable eCommerce business models for startups. This strategy also helps companies branching out into new product categories.
While the fulfillment of orders is essential to running your operations, it doesn't necessarily need to be in your hands to be performed well. Many experts offer outside support to take over this area, specifically for eCommerce businesses. That allows you to focus on managing your site and product list while spending on new ways to drive sales. It will reduce the need for a physical space, especially if you're already allowing sales and marketing to work remotely.
Companies often discover that outsourcing some functionality protects their business and bottom line. Working with a third-party logistics company for national distribution can give access to multiple U.S. warehouses and make it easier to reach customers within a two-day window. Businesses may also trim down what you spend on warehouse rentals or cut shipping costs because you can stage goods closer to your most significant customer base.
3. Review your cashflow forecasting to improve your eCommerce business
Cashflow forecasting is a core part of understanding eCommerce financials. Forecasting will help you anticipate the year ahead. Create a roadmap to make it easier to see when things are going off the rails. What 2020 taught eCommerce companies was that forecasts are useful, even when they're dead wrong. Some companies started making changes in January as their customers and markets started being impacted. Early action put them in a stronger position than competitors that didn't respond until Spring.
Focus on your customer lifetime value and net margin if you're just starting your eCommerce business. Customer lifetime value calculations help determine how long to pursue a customer. Lifetime value reminds us to keep working for additional sales. Net margins help you understand every product's profitability. Doing the legwork to get these numbers can sometimes help companies weed out superfluous logistics, advertising, or other costs.
Gather and collect your data around these two metrics, and you'll end up with a better understanding of operations and expenses than it initially seems. From there, you have a framework to follow for drilling down and cutting other costs.
4. Set aside time to review your data
A recent McKinsey survey shows that roughly half of its best-performing digital and eCommerce brands review their customer data at least weekly. Major companies are setting aside the time and leveraging information to guide how they operate. A small eCommerce shop or startup isn't going to have much free time to pour over advanced analytics. But you should be able to carve out a few hours to look at sales and customer satisfaction numbers regardless of how busy you are. This is a sure fire way to improve your eCommerce business.
See what's selling, what's getting returned, what repeat buyers purchase, and the sentiment of comments people leave on your website, social media, or send to customer service agents. That's where you find the best products to promote, challenges to address, and operational problems to resolve.
Things are going to go wrong. But you know that because you lived through all of 2020. The big takeaway here is that you need a financial and business Plan B to help you continue to push despite challenges. There's a chance that we'll see a recession in 2021 or 2022, which will impact your customers and distribution partners.
The goal right now is to start planning out your alternatives for:
Manufacturing
Carriers
Logistics partners
Suppliers for packaging and other materials
Contractors — everything from marketing and advertising to general contractors, electricians, equipment maintenance, and IT
Get a comprehensive contingency plan together if you need to switch where your team works, how they work, or who does what work. Flesh this out to see how you can transition when needed. During good times, test these plans too. Move a small amount of inventory with a new 3PL to test their speed and accuracy. Outsource some work. Allow people to work remotely on Fridays. Test and see what works. We hope you will find these 5 Ways to Improve Your eCommerce Business to be a helpful roadmap for tuning up your operations.
And remember, you might be a backup for someone else, too. That means being accepting and flexible when a partner needs assistance. Ask for help when you need it. Provide it whenever you can. That's how you make it through 2021 and beyond.
Thanks to Jake Rheude, the Director of Marketing for Red Stag Fulfillment, for this article's ideas and content. He has years of experience in eCommerce and business development. In his free time, Jake enjoys reading about business and sharing his own experience with others.