Handling and Avoiding Late Payments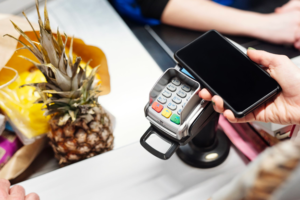 Are you a business owner who has issues with late-paying clients? Handling and avoiding late payments are essential to a successful business. So how do you manage delinquent payments as a business owner without damaging client relationships? You are not alone. According to recent studies, 64% of small businesses in the United States receive past due payments from their clients. Further, late payments reduce your business's cash flow, negatively impacting client interactions and business credibility. Here are some tips from K2 Enterprises for receiving earlier payments from delinquent clients.
Use Payment and Invoicing Software to Automate Payments
Electronic invoice automation improves the efficiency of several invoicing and payment processes. Changing your payment processes to make use of invoicing software benefits your business in the following ways:
You receive payments sooner. You reduce delivery time by eliminating the printing, sending, and processing of physical copies of invoices. In addition, electronic invoicing software gives you detailed information about invoices and payments. As a result, your business will more quickly detect cash shortages and overdue payments.
It simplifies the payment process for clients. Hitch-free payments improve client relationships. When your customer has the option to pay as part of the invoicing procedure, customer satisfaction Above all, clients who appreciate the ease of payment become repeat customers. Further, they can even help your business grow by making referrals. 
It increases the efficiency of payment methods and boosts productivity. Since manual invoicing is not an efficient way to send payment notices, automating your invoicing and payment processes improves productivity. In addition, submitting and approving payments becomes easy when you utilize the cloud solution option of invoicing software. One of our favorites for this is Zoho Invoice.
It reduces disputes by eliminating errors. For example, payment software automatically extracts data, reducing invoicing errors that cause conflicts. In addition, having a digital record of the payment process helps to resolve order disputes quickly. 
It cuts down on transaction costs. For example, you will not have to pay for postage, filling, stamping, and printing invoices. Further, your customers can pay directly online when they get your bill.
Have the Right Invoicing Process?
Firstly, have prompt and regular communication with your clients to remind them about payments that are almost due. Secondly, set clear payment terms and send invoices immediately to ensure you receive early payments. Most importantly, ensure your business accepts various payment methods, such as credit cards, PayPal, and other secure online systems, in addition to cash and checks.
If you have to send customers large documents, such as invoicing history, to get their accounts current, using an online tool to reduce PDF file size can help quicken the process. Certainly, compressing the PDF file becomes smaller and easier to send while retaining pertinent information. In addition, compression can make a significant difference on large files.
To speed up your invoicing process, use online invoice templates to create professional-looking forms that suit your brand and carry your logo. These templates let you choose different pre-made forms that are customizable. The more professional your invoices look, the more effective they may be at ensuring payment.
Avoid Late Payments in the Future
Offer your customers discounts for paying their bills early or on time. You will not have to write off non-payments in the future if you offer incentives for early payments. You can add a payment scale to your invoices that list discounts based on how soon before the standard 30-day cycle your customers make payment. Meanwhile, place regular calls or friendly messages to remind them about payments. In short, handling and avoiding late payments protect your all-important cash flow.
Spending a little time on automating your billing and accounting practices can go a long way toward your business's success. For more tips for accounting and financial professionals, visit K2 Enterprises today!
Need help learning how to solve your business's accounting technology needs and selecting the right software for accounting or CPA Firms? Visit us at k2e.com, where we make sophisticated technology understandable to anyone through our conferences, seminars, or on-demand courses.