How Can a Business Get More Time to Pay its Debts?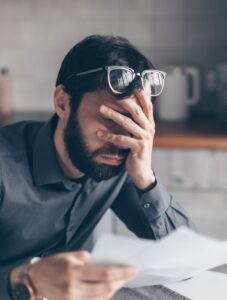 Sudden financial challenges can be tough for businesses to navigate. So, how can a business get more time to pay its debts? While every path forward may seem uncertain, it is essential to act as soon as you become aware of the problem. For example, in the early stages of a business encountering cash flow problems or being unable to pay its debts, potential solutions may be available to rescue the company and set it back on the path to prosperity.
No matter how serious your financial problems have become, the most effective option is often to renegotiate payment terms with creditors. Then, with more time to pay, you can gain the breathing room to address the causes of business debt challenges and recover. Fortunately, and if needed, two fundamental legal mechanisms can help companies secure more time to settle their debts.

We will outline how organizations can get more time to make their payments – including the formal procedures you can use to support this. Further, we will explain which approaches apply best to which circumstances to help you identify your next steps and move past the challenges you face.
What Legal Mechanisms Can Help Businesses Renegotiate Payment Terms?
In some cases, it may be possible to renegotiate with a creditor without any legal mechanism or backing. Creditors benefit by having you as a customer and giving you more time to pay. Further, creditors can ensure that they receive all the money you owe and maintain the relationship once your business returns to good financial standing. While there are legal actions creditors can take, there is often no guarantee that all the money owed will be repaid under these circumstances. Therefore, renegotiation can be worthwhile if the creditor believes you have a reasonable chance of paying back the debt.

Businesses can opt for two primary legal solutions to gain more time to pay off their debts, and the structure of these agreements is such that they are often the best way to get creditors to agree to new payment terms. The two foremost options are:
Chapter 11 Bankruptcy (in the USA), Division I Proposal under the Bankruptcy and Insolvency Act (BIA in Canada), or Company Voluntary Arrangement (CVA in the UK)
Installment Agreement or an Offer in Compromise (IA/OC in the USA), Payment Arrangement (PA in Canada), or the Time To Pay Arrangement (TTP in the UK)
Both structures enable a business to propose a fixed monthly installment amount that it can afford to pay. Additionally, there is usually a reasonable period over which to make the payments. It is vital to get this right because suggesting payment terms unfavorable to the creditor may cause them to reject the application outright.
Which Method Should I Use?
If you need more time for your business to pay its debts, you must also know which mechanism applies to your circumstances. For example, Chapter 11/BIA/CVA can apply to any corporate debt owed to a private or business creditor. It differs from an Installment Agreement, Payment Arrangement, or a Time To Pay Arrangement, explicitly designed for companies with obligations to the IRS, CRA, or HMRC.

Both of these agreements offer additional benefits that can make them preferable to simply negotiating, so it is worthwhile to consider the option that applies to your circumstances.
Advisory Services Help You Succeed
The most important thing to succeed with either approach is to propose fair payment terms and demonstrate that you can meet them. The best way to ensure you reach the right balance is to work with an experienced Insolvency Practitioner or advisor. They can discuss your company's financial situation in detail and determine an amount the business can reasonably afford to pay that will also be acceptable to creditors. Then, with the support of a professional in preparing the report, you can identify the best approach to help your business secure more time and have the best chance of making a successful application.
Your business can face severe consequences if you do not act quickly to resolve debts you cannot pay. Hopefully, these tips on how a business can get more time to pay its debts can get you or your clients back on the right path. With appropriate support, you can apply for 1) an Installment Agreement or an Offer in Compromise, Payment Arrangement, or Time To Pay Arrangement, or 2) a Chapter 11/BIA/CVA to free yourself of stress. These strategies give you more time to pay off your debts and implement new strategies to improve cash flow and restore your business's financial health.