Pinpointing and Addressing Operational Weaknesses for Business Success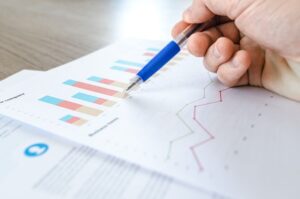 Every business owner wants their venture to reach its maximum potential. Pinpointing and addressing operational weaknesses for business success is essential. You must identify and remedy any inadequacies holding your business back. We discuss the main points below to look out for and ways you can address any issues that arise.
Identifying operational weaknesses is an essential step in improving efficiency and streamlining processes. Taking the time to evaluate how tasks are managed can help identify ways to reduce redundancy, accelerate process times, and ensure that operations are running as efficiently as possible. In addition, keeping on top of changes across departments can help ensure optimal performance at all times.
Product performance is a crucial measure of success. Management should monitor sales trends and metrics such as order value, customer lifetime value, and customer retention rate to determine product effectiveness. If certain items consistently fail to meet expectations, it may be time to replace them with something new. You can measure productivity and sales with tools like 4ImpactData.
How BPM Technology Drives Maximum Productivity
Business Process Management (BPM) provides massive time efficiencies for businesses by automating routine tasks, improving accuracy, and offering insightful analytics. BPM analytics is an indispensable tool for optimizing operations and meeting changing customer demands. It also allows businesses to monitor progress against goals over time, ensuring smooth operations and long-term success. We have recommended optimizing workflow and Robotic Process Automation (RPA) to enable automated BPMs.
Strong marketing is a must for any business to grow sales and establish visibility with target audiences. Unsuitable strategies, however, can lead to low conversion rates or inadequate brand recognition. For success, businesses should evaluate existing strategies against desired outcomes to identify improvement areas. Examples include website design, content, email campaigns, and social media presence, so your management team can adjust strategies accordingly. You can use tools like Zoho CRM and Zoho Campaigns to improve efficiency.
Ineffective Internal Communication
Strong internal communication within a business is required for successful decision-making and streamlining workflow. It helps avoid mistakes from a lack of communication between team members on different projects. Poor internal communication can lead to costly errors, so it is crucial to keep everyone in the loop via preferred methods such as instant messaging, emails, or meetings. Technology tools to solve these issues include Microsoft 365, Google Workspace, or Zoho One.
Your business must provide good customer service to keep customers satisfied and foster loyalty with repeat customers. Customer service representatives must have an in-depth knowledge of products and services and policies regarding refunds, exchanges, and complaints. For businesses to run smoothly and ensure high-quality service, solid internal communication must be present.
Regular SWOT analysis provides valuable insights into a business's strengths, weaknesses, opportunities, and threats. A SWOT analysis can help you stay competitive by quickly identifying areas that need improvement, allowing you to take corrective action before market share decreases. By performing regular SWOT analyses, your business can mitigate risks and capitalize on opportunities.
Recognizing operational weaknesses is critical for any business hoping to reach its full potential. However, doing something about these issues requires actionable steps taken across all departments within organizations. These include optimizing efficiency, analyzing and adjusting product lines, using BPM tools, and conducting regular SWOT analyses. By doing these things, your business can gain the competitive edge it needs to thrive in today's ever-changing markets.

With the tips above, every business can reach its maximum potential. Pinpointing and addressing operational weaknesses for business success is essential. We want every company and firm to be successful, and your skills can help achieve that goal.
Need help learning how to solve your business's accounting technology needs and selecting the right software for accounting or CPA Firms? Visit us at k2e.com, where we make sophisticated technology understandable to anyone through our conferences, seminars, or on-demand courses.