Innovation-Driven Business Development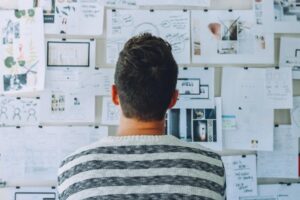 Innovation is not just a buzzword. Most importantly, what is innovation-driven business development? Innovative technologies can help you grow and develop your business, paving the path to success. Certainly, for small- to mid-sized business owners, digital improvements can reap great rewards. Meanwhile, many new tech tools are on the market. Most importantly, knowing what to select can be tricky. Below is a roundup of handy tools and some implementing tips.
Invest in productivity tools
Increased productivity is a boon for any business. As a result, your workers can get more done more quickly, increasing efficiency and output. The great news is that there are tons of technologies available to help boost productivity. For example, tools like Asana, Friday, Calendar, DeskTime, Todoist, Toggl Track, Trello, and TimeTree help teams stay organized and on top of deliverables. Meanwhile, gadgets like Microsoft Teams and Zoom can enhance communication, and Clockify helps with time tracking. In addition, K2 offers a variety of CPE courses on productivity.
Choose to implement cloud computing in your business at many different levels. For example, cloud-based storage tools allow you to share data in a decentralized digital hub. Further, cloud storage will enable workers to access files wherever they are, which is great for remote teams. Use cloud technologies to enhance communication, improve scalability, and support backup and recovery planning—for example, in case of a data breach.
Big data allows businesses to leverage large amounts of digital information for varied purposes. For example, you can amass information about consumers and their preferences, allowing you to meet their needs better. Similarly, you might also collect data about your marketing effectiveness, whether your sales team is functioning optimally and if your pricing model needs adjusting. Further, concentrate your efforts and resources on incorporating technologies that equip your team to analyze various data sets for valuable insights. Data Analytics can help you. K2 offers courses like K2's Data Analytics For Accountants And Auditors.
Increasingly, consumers are ditching desktop computers in favor of mobile apps. If you do not already have a mobile app for your business, now is an excellent time to develop one. As The App Institute explains, a mobile app can help boost sales, ensure you remain competitive with other businesses, and build customer loyalty. It also enables you to increase brand engagement and simplify the buyer journey.
Take your marketing digital
Marketing is essential to your business' success. Above all, it helps to spread the word about your business' products and services. To make your marketing more impactful, look at digital options like social media, pay-per-click, and content marketing. Why? Digital marketing is great for SMEs due to its affordability, scalability, and flexibility. It is also versatile, allowing you to compete on many digital platforms, from blogs to social media.
Automate workflows with BPM
Business process management, BPM, can help you streamline workflows to simplify digital transformation in your company. Optimizing stressful tasks makes life easier for employees, encouraging them to embrace new tech. Constant monitoring creates a solid BPM framework. Repeatable business process workflow adds value to each step of the process. Further, process mining will come down market as products like Celonis and Minit are used in Power Automate. Finally, create reports to share your results. You can use online tools to create compelling infographics and other data to demonstrate success.
Get employees on board with innovation-driven thinking
When introducing technologies like those described above, getting employee buy-in is imperative. Otherwise, you are just introducing innovation that will go unused, which is an absolute waste of money. My Tech Decisions provides tips for training employees on new tech tools. For example, they recommend departmentalizing your training approach and designating "champions" in your organization to lead the way in tech implementation.
As a business owner or manager, you want to do all you can to ensure your business' success. In conclusion, innovation-driven business development can help with your success. Embracing BPM and other innovations is one way to get to the top.
Need help learning how to solve your business's accounting technology needs and selecting the right software for accounting or CPA Firms? Visit us at k2e.com, where we make sophisticated technology understandable to anyone through our conferences, seminars, or on-demand courses.