The Relationship Between Cybersecurity and SOC 2 Audits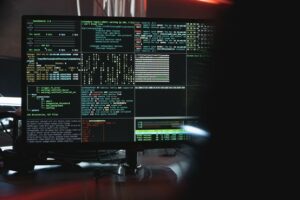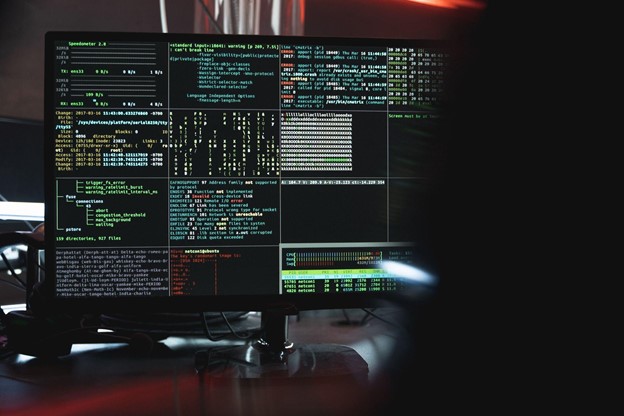 As technological advancements continue to break new ground, data increasingly becomes the most valuable currency in the world. The relationship between cybersecurity and SOC 2 audits improves your security profile while decreasing risks. As such, organizations need to protect against data breaches and theft. Therefore, cybersecurity and SOC 2 audits are essential.
Cybersecurity programs protect sensitive information, personal information, intellectual property, information systems, and other essential data categories.
SOC 2 audits demonstrate evidence that a particular organization has implemented high IT security standards and that the services they provide are secure. As a result, this article looks at the relationship between cybersecurity and SOC 2 in more detail.
What Is Cybersecurity and Why Is It Important?
Simply put, cybersecurity exists to protect against cyber-attacks. A cyber-attack is any threat that can harm information systems, networks, programs, or devices, thus negatively affecting business processes. Today, cybercrime has grown in sophistication to target highly sensitive data. Subsequently, traditional data security controls are no longer effective. As a result, many businesses have fallen prey to cyber-attacks. The resulting losses have been significant. For instance, when you think of the biggest cyber-attacks in history, you have the NASA cyber-attack, the WannaCry ransomware attack, and the SONY Pictures Entertainment Hack. However, these examples are only the tip of the iceberg.
Cyber-attacks cost businesses all over the world billions of dollars annually. So, cybersecurity is more important than ever, especially as society increasingly becomes more reliant on technology and information. If your business deals with sensitive information, like social security numbers and credit card information, you must protect this information from data leaks. In addition, keep in mind the risks of using services as convenient as they may be (e.g., cloud technology). Cybersecurity is critical because it identifies security risks and prevents cybercrime by implementing robust cybersecurity measures.
How Do SOC 2 Audits Work and Why Are They Important?
A SOC 2 audit  generates a SOC 2 report. As a service organization, a SOC 2 report can demonstrate to stakeholders that you have cybersecurity measures in place. That is to say that the services you provide are secure. In addition, a SOC 2 audit can incorporate any of the five trust services criteria: security, availability, confidentiality, processing integrity, and privacy.
Trust Services Criteria:
Security – The security criteria determine whether you have controls to protect against logical and physical access.
Availability – The availability criteria check whether the system is available as advertised.
Confidentiality – The confidentiality criteria determine whether business-to-business interactions and exchanges are kept confidential.
Processing Integrity – Demonstrates whether your company's transaction processing is complete, accurate, and authorized. These criteria are not relevant to every service organization.
Privacy – The privacy criteria apply when a company collects personal information from end users. These criteria are not relevant to every service organization.
Under AICPA guidance, a SOC 2 audit must be performed by a licensed CPA firm specializing in cybersecurity audits. This helps ensure that the reports can be trusted and contain recommendations from only trusted and skilled experts. In addition, by including criteria such as availability, confidentiality, privacy, processing integrity, and security, SOC audits have become an essential step in protecting against data breaches and hacks that continue to increase by the day.
What is the Relationship Between Cybersecurity and SOC 2 Audits?
We have talked about how cybersecurity can help prevent cyber-attacks. For service organizations, SOC 2 audits demonstrate your cybersecurity posture to your stakeholders. During a SOC 2 audit, your IT controls that meet each applicable SOC 2 requirement are identified and tested to validate the controls' design and operation. If something needs to be improved, exceptions may be noted within the report. In addition, these corrective actions should be remediated.
When you are SOC 2 compliant, you will have all the adequate controls to meet the SOC 2 criteria included in your report. In addition, a SOC 2 report will demonstrate to your clients that your controls are sufficient to meet the in-scope SOC criteria. Overall, this will help (not guarantee) you stay ahead of cyber criminals who are always on the lookout for any weak links in your information security environment that they can target. The popularity of cloud computing and outsourcing has put a greater focus on tightening cybersecurity measures. This explains why clients in particular markets always request a SOC 2 audit before they can do business with you
Why Should You Invest in SOC 2 Audits?
As mentioned, it is best to show your clients that you have all the necessary IT controls if you are a service organization. Today, we have many businesses that outsource operations to third-party vendors. These businesses want to know that sensitive data, such as client information, is not at risk of a cyber-attack. One way that you can provide your shareholders and clients with evidence that your IT security controls are effective and operational is through a SOC 2 audit.
According to the latest trends, cybersecurity crime is rising, costing businesses a lot of money. Cybercriminals are becoming better and better at what they do, and organizations should also aim to raise the bar in cybersecurity if they want to keep the bad guys out. Fortunately, there are many ways to protect against cybercrime, and one crucial part is obtaining a SOC 2 audit.
When you look at the top benefits of a SOC 2, increased security is one of the most significant benefits. The rise of cyber-attacks and the terrible consequences are well documented. So, organizations must show evidence they have implemented effective security measures to keep their data secure and prevent breaches. Remember, a SOC 2 audit incorporates security criteria that determine whether your system is protected from unauthorized access. This is a significant component of cybersecurity. As a result, the relationship between cybersecurity and SOC 2 audits is strong.
Today, as more and more clients demand to see SOC 2 reports, it has become the de facto standard in demonstrating security if you are a service organization. Being SOC 2 compliant is one of the significant components of cybersecurity. It involves risk analysis that helps you identify any cyber risks that can damage the integrity of your data and services. It enables you to answer the question, is my business at risk of a data breach? Getting the answer you need allows you to take the necessary steps to strengthen your cybersecurity. This is crucial considering the impact of cybercrime on many businesses.
Cybercrime can lead to substantial financial losses, loss of reputation, regulatory fines and penalties, and other negative consequences that could impact your business. The bottom line? The relationship between cybersecurity and SOC 2 audits is crucial and should never be overlooked.