5 Payment Process Improvements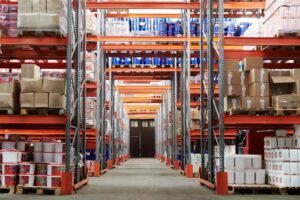 Customer and client convenience demands more online payment methods. Consequently, we thought it was essential to understand these 5 payment process improvements. For example, ECommerce is rapidly becoming one of the fastest-growing business models of the 21st century. According to statistics, retail eCommerce grew by 27.6% in 2020. Subsequently, this means that online payment methods are also on the rise. 
This swift growth in eCommerce can be linked to the accessibility and convenience it offers. While some shoppers may prefer to buy from physical stores, the massive reach of an online website is unquestionable. Thanks to tech advancements, 93.5% of global internet users have bought products from eCommerce stores.
So, if you are in the eCommerce sector, you might have lucrative years to look forward to. According to Statista, retail eCommerce sales accounted for about 4.9 trillion US dollars globally in 2021.
This number is estimated to grow by 50% in the following four years (by 2025) and reach approximately 7.4 trillion US dollars. It is exciting to consider the productive years ahead. However, your success will also depend on the approach you will take.
Because of its ubiquitous nature, any business that accepts payments is urged to move beyond cash. This holds especially true for eCommerce business store owners. The Pay Methods Report in 2021 found that by 2025 eCommerce and contactless payments are anticipated to account for 50% of the total wallet spending.
Why Does the Online Payment Experience Matter?
Keeping up with the rising customer expectations can be challenging for eCommerce businesses, mainly when providing a seamless user experience. For instance, customers expect a consistent and straightforward experience throughout their interaction with the organization. In other words, the experience from visiting your website to contacting your business to making online payments must be seamless.
When making online payments, your customers and clients anticipate being able to process their payments anytime, anywhere. However, delivering on that experience requires more than merely setting up the payment channels. Above all, it also demands your company create a payment experience for customers that is just as suitable and handy on mobile devices as via an online portal.
And as user experience is becoming a key differentiator for various brands, it is more imperative than ever to get interactions right. Furthermore, ensuring a positive user experience drives measurable results for your company beyond enhancing customer satisfaction.
The total value of worldwide transactions is projected to reach US$13.91tn, with a growth rate of 13.10% by 2026. With businesses aiming to capture and tap into the global markets and becoming boundaryless, abiding by all-around consumer behavior is paramount.
5 Ways to Improve Your Online Payments Process
Making it as simple as possible for the shoppers to make payments is paramount for augmenting sales and driving conversions.
Goals like conversions are why making your payment page frictionless in all possible ways is pivotal. It is the ultimate stop for customers shopping on your site, where they give their credit card details and finally process the payment.
You need to factor in various elements and facets when creating an excellent online payment user experience. To help you, here are some viable ways to improve your online payments process and, ultimately, the customer experience.
1. Only Ask for Necessary Details
Various websites require more details than they need to process the payments. Most importantly, this practice can make the procedure longer for the customer. Consequently, it can put them off, resulting in sales losses. For instance, by asking for a customer's phone number, you almost certainly will not need their phone number in the payment details. Therefore, adding this field only prolongs the process. Therefore, consider meticulously and ensure you only ask for essential information and facts.
Similarly, when it comes to account creation, many websites ask that users create an account if they want to make an online payment. This is time-consuming, especially in an era where data privacy is a vital concern for shoppers. Further, stored account data equates to more exploitable information.
Compelling users to sign up for an account to make payments can lead to customers churning out. Therefore, your top priority should always be frictionless, seamless checkouts that take only the necessary details from the visitors. 
Usually, website visitors are not comfortable when it comes to providing more data than is undeniably essential to process the online payment. Limiting the information, you ask for on the payment form is a surefire strategy to minimize your cart abandonment rates. While you might be tempted to garner information not required to process the payments, like a phone number, do not fall prey to this urge and ask for the appropriate information.
2. Consider A Payment Facilitator
Payment Facilitators, or PayFacs, may be like payment gateways or merchant bank accounts. Still, they are quite different and are typically a good fit for smaller businesses with thin margins.
Likewise, PayFacs offer similar services, enabling you to support card payments online and safety nets. However, they process the payments differently. Additionally, instead of putting payments via one at a time, PayFacs bundle the transactions with multiple companies.
These changes make the overall payment service way more affordable than a conventional payment gateway. And most PayFacs will not even ask for a monthly fee. Instead, they prefer to take flat rates on every transaction, and you will not have to worry about complying with PCI. Meanwhile, some providers like Corpay One, do not have any fees at all except for international Swift transfers.
In addition, as payments go through the organizations' systems, they are subjected to various security measures.
3. Provide The Widest Range of Payment Methods Possible
According to an article published in Forbes, you must diversify your online modes of payment as much as you can. This is because most customers abandon the transaction if they cannot find their preferred mode of payment. 
Using electronic portals can provide more flexibility. Various digital payment forms allow visitors to leverage multiple options to manage their invoices. That way, shoppers are not bound to specific cards. Further, they can also make payments from their respective banks directly, even with PayPal or an e-Check. As electronic currencies become more popular, the variety will continue to grow.
When operating an eCommerce store, you have shoppers with numerous preferences. Therefore, ensure you utilize and offer various payment systems to your customers. This can include bank transfers, PayPal, debit cards, credit cards, and more.
Here are some of the payment methods for your online store.
E-wallets
Mobile payments
Prepaid card payments
Bank transfers
With these innovative payment methods, the payment space is going more towards the digital realm. Indeed, it is pivotal to choose payment methods suitable for your specific business model. But make sure you consider other factors such as customer interaction.
As customers are shifting to online payment methods due to their convenience, it is imperative to tailor the technique and application expediently. This will undoubtedly help you improve and accelerate the overall payment process.
And this is a critical reason your eCommerce business should provide a wide range of payment methods. By introducing different payment methods, you can also improve the conversion rates for your eCommerce store and enhance growth opportunities.
4. Make Errors Easy to Fix
One of the annoyances customers encounter when making online payments is the field error. This happens when they have filled in the information like their address, for instance, incorrectly or maybe missed a field. I have done this personally two times this month, resulting in order errors.
Further, and as a result, these errors hinder the payment process from going through, generating pesky error messages.
Usually, there is an easy and simple fix. However, lots of websites do not make it instantly clear why or where the error occurred. Like compelling users to create accounts or requiring too much data, this hampers the process, creating unnecessary friction.
Also, sometimes a zip code gets overlooked. Or there is a typo in the client's email. Again, you can redirect the client to the field with the error. 
Forcing users to go through their form repeatedly may likely cause them to churn due to the frictions, affecting the conversion rates. To fix this, you must make it abundantly transparent what the visitors have done wrong. For instance, highlight erroneous or missed fields in red and make clear what the blunders were as part of that message.
Safeguard your clients' personal information, including their payment information. This section will offer up some statistics on cybercrime and car information theft. Some interesting cases to refer to would be Capital One and Equifax.
Regardless of how robust your payment methods and systems are, customers would not want to use it unless you have convinced them that your website is protected and secure. The details related to payment are valuable commodities that hackers can easily exploit if left unprotected.
This is where SSL can help. SSL certificates communicate to the customers that their site is safe. Further, it is more likely that their payment details are secure. It is an additional protective layer of security and safety net that grants customers peace of mind. 
Whether you are accepting payments for physical items, just offering website subscriptions, or taking payments on service invoices, SSL certification is paramount. 
Moreover, SSL encrypts card payment data during the process, making it almost impossible to steal. Once you have SSL certification, ensure you show it prominently during the checkout process and on your website to reassure visitors. This should be the highest priority and applicable irrespective of your business.
Customers today depend on eCommerce stores as they find them more convenient, easy, and fast. And you would not want to exclude those benefits due to inefficient payment processes on your website.
These 5 payment process improvement tips are vital. In conclusion, you should integrate them into your strategies to ensure that your customers have an outstanding experience from start to finish.
The above tips can help significantly lower cart abandonment at your web store. Moreover, they can help boost your transactions and help create a pleasant shopping experience for your clients. Did you find this article helpful? If the answer is yes, check out some more of K2 Enterprise's resources. 
Many of these ideas came from Jake Rheude, Vice President of Marketing for Red Stag Fulfillment, an eCommerce fulfillment warehouse born out of eCommerce. He has years of experience in eCommerce and business development. In addition, Jake enjoys reading about business and sharing his experience with others in his free time.