The Rise of "COVID-preneurs"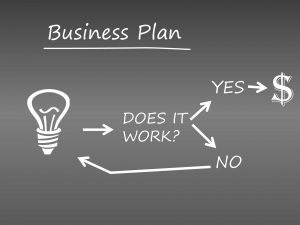 Many startup businesses begin after an economic downturn. Will we see the rise of the "COVID-preneurs" soon? During the 2007-08 financial recession, Ken Lin started the personal finance giant Credit Karma. Above all, it was a defeatist economy. Funding money was strapped, consumers were hesitant, and financial institutions had a cloud of distrust around them. In addition, by textbook timing, this was no time to start a finance company. However, more than ten years later, in 2020, Intuit (a financial technology company) acquired Credit Karma for an astounding amount. According to Intuit, Lin's company was acquired for approximately $3.4 billion in cash and 13.3 million shares of Intuit stock and equity awards with a value of $4.7 billion. The bet paid off.
Is This the Time to Start a New Businesses?
History seems to be repeating itself for many risk-taking entrepreneurs during the coronavirus pandemic and the subsequent economic turbulence that followed suit. According to the U.S. Census Bureau, Americans have been filing new business applications at the fastest rate since 2007. Many have determined this is a great time for entrepreneurs with ideas. They have time to work on their ideas.
For some, starting a business during such chaotic times may seem completely counterintuitive, not to mention crazy. For others, it's prime time to implement a sound strategy and capitalize on the opportunity. In addition, you have those scratching their head and wondering, "why on Earth would someone become an entrepreneur in a pandemic?!" we have some points that will make you think otherwise. 
Necessity, the Mother of Invention or Action!
For instance, during penny-pinching times, necessity is a significant driver of entrepreneurial activity. The pandemic results in unprecedented unemployment rates. American unemployment surpassed 14% peaking during the pandemic compared with 10% during the Great Recession. With more people out of work, some are looking for creative and new ways to make money, like starting a small business or company.
In addition, people are seeing fresh opportunities as a result of increased time at home. Without commuting to work or traveling to school, more people are taking up side hustles that might evolve into a new company. Interestingly, 39% of entrepreneurs start a business to pursue a passion. So, those folks that have taken up bread baking during the pandemic and found it to be their passion might establish a full-blown bread baking company if well-thought-out.
Along with necessity and opportunity, new community needs have developed. Small businesses need to adapt quickly to online eCommerce. Rapid testing solutions need to be created. Smart healthcare technology needs to be advanced. In other words, these are just a handful of examples of the change in social needs due to the pandemic.
Have COVID-preneurs Already Built New Businesses?
This timing, coupled with increasing trends in entrepreneurship according to
2020 stats
,
has led to a skyrocketing rate of new business filings. The founders of such ventures cleverly nicknamed "COVID-preneurs," might just well be the next Ken Lin. Will you help with the rise of the "COVID-preneurs?"
Sources:
LegalZoom
  |
Intuit
Infographic from LegalZoom