It's Technology Conference Time!
In addition to improving weather, Spring's arrival means that it's Technology Conference time again. Speaking for the team at K2 Enterprises, with certainty I can tell you we look forward each year to unveiling the new Technology Conference sessions we develop each Winter. And for 2022, we believe we have our best lineup ever!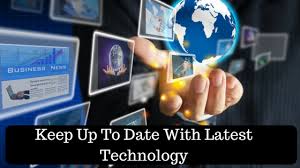 First, it may be helpful for you to understand how we choose which topics to include in our Technology Conferences. Annually, we send a survey to accounting and financial professionals across the United States. This survey contains numerous ideas for new conference sessions, and we ask that recipients vote on the sessions to include in the upcoming year's Technology Conference. For 2022, the survey contained over 70 topics. We identified the nineteen sessions to include in the Technology Conferences based on the survey's results. If you responded to the survey, thanks again for helping to shape the 2022 Technology Conferences!
The 2022 Conference Lineup
For 2022, the Technology Conference lineup includes the following nineteen sessions.
Tech Update 2022

 

Safeguarding Taxpayer Data – A Guide For Your Required Security Plan

Options To Automate Your Tax Preparation Workflow

 

Automation For Increasing Personal Efficiency And Effectiveness

Eight Awesome PivotTable Features

 

The Best Small Business Accounting Tools

Emerging Topics In Blockchain and Cryptocurrency

 

Accounting Automation

CPA Firm Technology For The Future

 

How To Run Microsoft Office From The Cloud

The How's And Why's Of Data Analytics

 

Implementing Data Loss Prevention For Better Security And Privacy

Tales Of True Tech Crimes Ripped From The Headlines

 

Choosing Your Mid-Market Accounting Solution

Windows 11 – What End Users Need To Know

 

Supercharging Your Spreadsheet Collaboration

Security Risks And Solutions Roundtable

 

Privacy Issues And Solutions – What You Need To Know

The K2 Teams Top Tech Productivity Tips And Tricks

 
We hope you will consider joining us for a K2 Enterprises Accounting Technology Conference in 2022. We believe that these events are among your best opportunities for learning how to enhance productivity, efficiency, and data security. For more information, including a schedule of events, please click here or visit https://k2e.com/conferences.