Five Automation Opportunities To Explore
Automation is one of the leading business opportunities available to most organizations today. The benefits associated with automation are almost limitless, and the barriers to entry are near zero in many cases. These two characteristics should cause us to question why more businesses have not embraced automation. This article explores the benefits of automation and five specific examples of automation opportunities you may want to consider soon.
What Are Automation's Benefits?
Almost every organization has automation opportunities. Moreover, in many organizations, these opportunities are seemingly endless. However, to get you started thinking about practical automation options, let us consider the following five examples.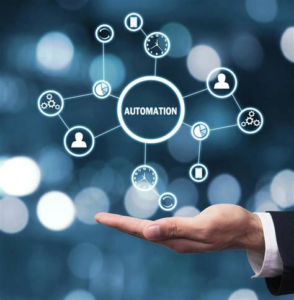 Five Automation Opportunities
Accounts Payable Processing
For many organizations, accounts payable offers one of the more compelling and rewarding automation options. Consider the amount of time expended on processing an accounts payable bill. Matching the bill to a receiving report and purchase order, recording the details of the bill in the accounting application, processing the bill's payment, and filing all the paperwork can consume tremendous resources. Tools such as Bill.com, DocuWare, and MineralTree can all help to automate accounts payable processing. Additionally, you will find built-in accounts payable automation options in a growing number of accounting applications and services. For example, both Sage Intacct and QuickBooks Online Advanced offer workflow automation options that can assist with accounts payable.
Banking automation was one of the first examples of using automation to improve accounting processes. Bank feed processes originated over a decade ago and facilitate linking bank accounts directly to accounting applications. With a bank feed in place, we can receive real-time or near real-time downloads of all transactions clearing our bank accounts. As these transactions clear, they immediately match and reconcile with the "as recorded" transactions in the accounting application. Obviously, an immediate benefit to this process reducing the time spent reconciling bank accounts.
Another benefit of banking automation is automated transaction entry. For transactions that download from the bank feed but are not recorded in the accounting application, most bank feed processes will record the transaction in the accounting application. Further, when recording the transaction, the bank feed assigns the appropriate account to it based on pre-defined rules. Again, automation reduces time spent processing transactions and, in turn, facilitates team members focusing on value-added processes.
Almost all types of approval processes are readily adaptable to automation. For example, consider the process associated with approving a PTO request. In many organizations today, these processes rely on managers signing a paper-based form or receiving and responding to an email. Automation allows us to improve the process. For example, we could use Microsoft Forms to create an electronic PTO request document. Team members would complete the form and click "Submit." Upon doing so, Microsoft's Power Automate tool would route the request to the appropriate manager for approval. Upon approving the request Power Automate would then file the electronic form in a designated location, such as a SharePoint Online document library.
Like accounts payable automation, automating bill payments can also improve efficiency and enhance internal controls. Almost all accounting applications today support paying bills electronically using services such as Corpay One. Using these types of payment processes reduces the labor invested in printing, signing, processing, and mailing checks payable to vendors.
Additionally, automating inbound payment processing provides benefits too. When billing customers, numerous accounting applications allow users to enable electronic payments of the invoice. Upon receiving the invoice via email, customers can click on the invoice and enter the credit/debit card or bank account information to pay the bill electronically. As a result, the company gets paid much faster. Moreover, because the payment posts automatically to the customers' account, manual posting is eliminated, once again saving time, and improving accuracy.
Team Member Expense Reports
The final example of automation is team member expense reports. Using tools like Zoho Expense and Concur, you can automate many facets of creating and processing team member expense reports. For example, team members can snap pictures of receipts and upload them into the expense reporting tool. In turn, the tool runs optical character recognition on the picture and extracts the relevant data – date, amount, vendor, etc. – and populates the expense report automatically with the data. Once the report is complete, the team member electronically submits it for approval and processing. Finally, upon processing the report and reimbursing the team member, the expense report data can be imported into the accounting application. Collectively, this processing cycle reduces labor for all involved parties and reduces the cycle time for the report.
Automation opportunities exist at almost every turn today. Yet, many organizations have not yet embraced this better way of conducting business. Clearly, the benefits are substantial. Further, the barriers to entry are few and the risks are almost non-existent. Considering these factors, what's holding you back from embracing some of the automation options outlined in this article?