Intuit Announces Pricing Updates To QuickBooks Desktop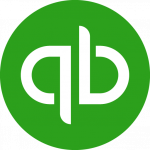 On May 26, 2022, Intuit announced significant changes for QuickBooks Online and QuickBooks Desktop, including price updates to QuickBooks Online subscriptions. However, at that time, the Company indicated that they would defer announcing new pricing for QuickBooks Desktop until August. On August 2, Intuit closed the loop on the pricing announcements for QuickBooks Desktop 2023 by publishing the updated prices, along with several other policy changes. Read on, and this article will help you understand some of the forthcoming changes to QuickBooks Desktop.
QuickBooks Desktop Licensing Has Changed Significantly
Before discussing the updated pricing, let us first examine a significant change in how you will license QuickBooks Desktop beginning with the 2023 release. Importantly, you will no longer be able to purchase a perpetual license of the application. Instead, starting with the 2023 release, all QuickBooks Desktop products are available through subscription licenses only. This shift means you will no longer be able to purchase a license and use that license indefinitely. Rather, you will need to renew your subscription each year to continue with fully-supported access to the application. For users accustomed to purchasing a license and using it for several years before buying an updated license, this shift creates an inherent price increase in the software. However, the trend toward subscription licenses has been unfolding for at least a decade, with most software publishers moving to this format.
Significant Price Updates To QuickBooks Desktop Are On The Way
Many professionals equate the term "price update" to "price increase." Unfortunately, that is true in the case of QuickBooks Desktop 2023 pricing. As shown in Table 1, pricing for QuickBooks Desktop 2023 subscriptions has increased substantially.

In addition to increased pricing, Intuit announced that pricing for QuickBooks Desktop Enterprise will remain unchanged for 2023. Further, the Company indicated they would not offer discounted pricing in any sales channel. Additionally, users will no longer be able to purchase QuickBooks Desktop subscriptions through retail channels. Instead, subscriptions will be available directly from Intuit and QuickBooks Solution Providers only.
With the bundles shown in Table 1, you may add up to two additional users to a Pro Plus subscription for $200 per user additional per year. Likewise, you may add up to four additional users to a Premier Plus subscription for $300 per additional user per year.
Price Increases For QuickBooks Payroll
In addition to price updates to  QuickBooks Desktop, Intuit's payroll services will cost more too. Beginning on October 1, QuickBooks Desktop Payroll and Online Payroll service will increase prices from $4 per employee per month to $5 per employee per month. Further, depending upon your subscription model, you may experience increases in your payroll subscription price and per employee price.
Unfortunately, with software, pricing is always subject to change. That statement is undoubtedly true with the services accountants and their clients choose to license from Intuit. However, in this case, the changes to QuickBooks Desktop affect not only the price of the software. Instead, they extend to the licensing model for the software too. Therefore, if you or your clients use QuickBooks Desktop, your next upgrade will take you into a subscription model for the accounting solution. 
If it seems to you that Inuit is prioritizing QuickBooks Online over QuickBooks Desktop, you are probably correct. In fact, the Company's August 2nd announcement specifically referenced the term "prioritizing QuickBooks Online over QuickBooks Desktop." Further, examining Intuit's Investor Relations page reveals the following revenue comparisons between the QuickBooks Desktop and QuickBooks Online ecosystems.

From the numbers outlined above, it is evident that QuickBooks Online significantly outperforms QuickBooks Desktop from a financial perspective. Given the above, QuickBooks Desktop users perhaps should begin planning for Intuit eventually discontinuing QuickBooks Desktop at some point in the next few years.